Review of Salba Flaxseed Alternative
Food Review: Salba, the New Flaxseed?
I have a slight obsession with ground flaxseed, specifically Trader Joe's Roasted Milled Flaxseed With Blueberries. I love the slightly salty, slightly sweet, almost graham cracker-like flavor sprinkled over yogurt or baked into muffins.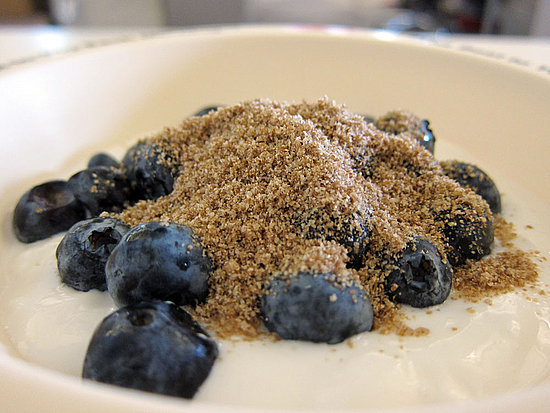 So I jumped at the chance to try Salba, a new flaxseed alternative that arrived on my desk the other day. Flaxeeds are a great source of omega-3s and fiber, and Salba promises to be even better. Find out what I thought.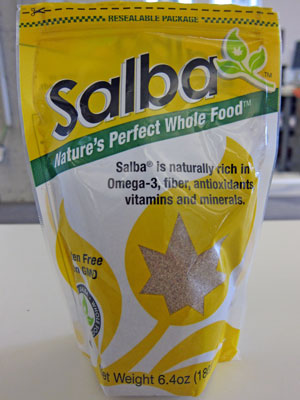 Salba (salvia hispanica L) is a rediscovered ancient whole grain that's supposedly higher in omega-3s than flax (though it's hard to find comparative data) and also high in calcium and iron.
The Salba brand offers a number of different products, including tortilla chips and pretzels, but I tried the basic ground Salba sprinkled over yogurt and blueberries. The ground Salba didn't have much flavor at all — I'd describe it as earthy but bland — which could be a good thing for folks who find the taste of flaxseed offputting.
Nutritionally, it's pretty comparable to my favorite Trader Joe's Roasted Milled Flaxseed With Blueberries. Two tablespoons of the Trader Joe's product contains 90 calories, six grams of fat, six grams of carbs, two grams protein, and four grams of fiber. The same amount of Salba has about the same amount of fiber and protein but fewer calories (65) and fat (four grams). That makes it an even better option for baking, though I still prefer the flaxseed as a topping.
Have you tried Salba? Tell me what you think.