Review of Under Armour UA Escape 3" Running Shorts
Gear Review: Under Armour Running Shorts
If you've always been a tight spandex shorts kind of girl when it comes to running attire, you should think seriously about trying out a pair of running shorts like these UA Escape 3" Shorts ($30) from Under Armour. The company sent me a pair to test out and they are so lightweight, running in them feels like you're almost naked. The breezy feel of these shorts makes you feel lighter and faster — a huge plus when out for a run.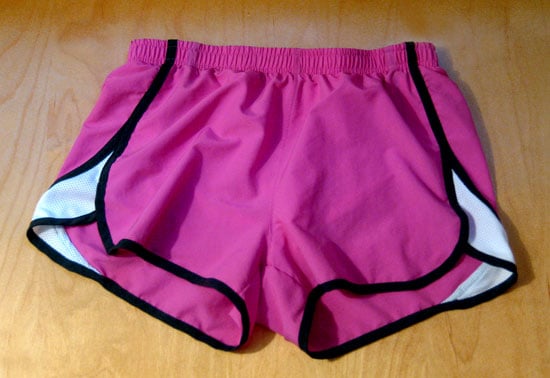 Tight spandex shorts do stay put, but they cling to your skin and can end up bunching up in places you'd rather they didn't. Plus I also found that on hot days, the material would make me feel hot because they get all sweaty (even the ones that are made to wick). These running shorts feel so different, because they're made with such soft, thin, and breathable material. And because they're a little roomy, they allow air to flow through them so your special area stays nice and cool. I don't have any issues with them riding up because there's a built-in mesh brief. In warmer weather, I'm all about these loose-fitting running shorts because when I wear them, they inspire me to run. Can you say that about your running shorts?
Not into pink? These come in nine different color combinations.