Review Zobha Straight Leg Capri Pants
Zobha Straight Leg Capri: Best Workout Pants Ever
I'm not lying when I say that I am in love with Zobha's straight leg capri ($68); I wish that I had a pair for every day of the week! Besides getting compliments whenever I wear them — (which is a first, BTW; I never get compliments on yoga pants!) — the leggings are functional, durable, and can handle any workout that you have in mind.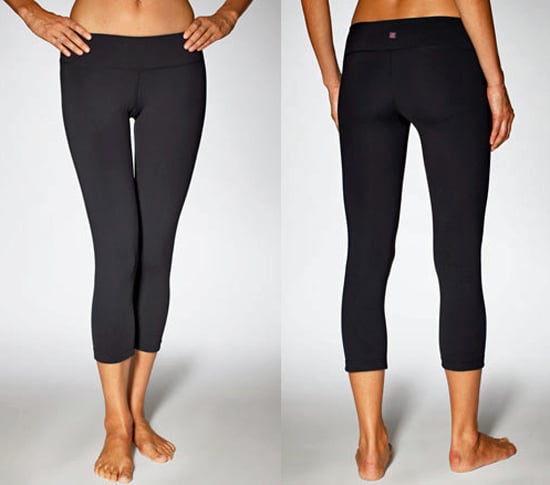 The first thing that I noticed is how amazing the fabric felt against my skin: like soft, slinky cotton, except it's not cotton at all. It's a Supplex and Lycra blend, which is what helps the pants perform so well. The capris are formfitting without being too tight, and they never lose their shape.
To find out how the Zobha capris performed in hot yoga and multiple washings,
.
I once sweated through a two-hour yoga session in them, followed by an hour of rock climbing and walked out of the gym without the dreaded baggy knee syndrome. I've lost count of how many times I've washed mine, but they still fit the same, and have not faded, pilled, or thinned out. And for really intense workouts, the fabric breathes and dries fast — they also stay in place. I never have to worry about readjusting in yoga class, regardless of what position I'm in, or worry that my private parts will become public.
The added bonus of these pants performing so well is how flattering they look. Instead of offering the standard three sizes of small, medium, and large, they're available in sizes 2-12, which means they fit your body accordingly. They also come in seven different colors and can easily be pulled off with a pair of flats or knee-high boots if you have somewhere to go before the gym. I know I sound a little fanatical, but everyone needs a pair of these in their gym bag!