The Rise of Indoor Cycling Spin Studios
Would You Pay to Take a Spin Class?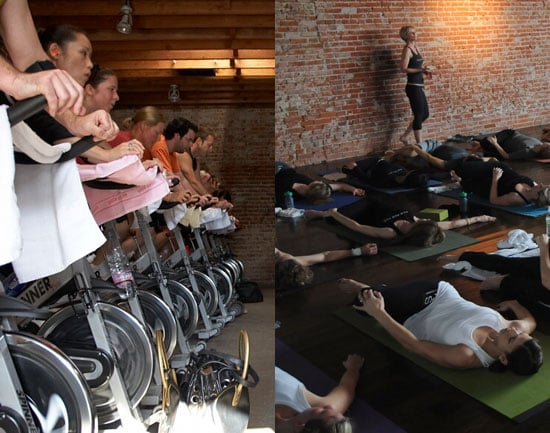 Judging from the latest trend in fitness, what's old is new again. Indoor cycling is all the rage, and it's moving beyond drop-in classes at the gym. Contributing to the hybrid fitness craze is a new wave of classes that combine spin with either yoga or strength training. LA-based Yas is a hybrid of yoga and spinning, while New York's SoulCycle turns indoor cycling into a total body workout — students use resistance bands or hand weights to work their upper body while also cycling.
Besides hybrid spinning classes, indoor cycling studios seem to be on the rise. Flywheel, a national chain, is having no problems getting people to come in for its $25 indoor cycling classes. The company has plans to open locations in seven more cities within the next six months.
The idea of paying for a spin class might seem crazy, but it wasn't too long ago that going to a yoga studio had people scratching their heads. The benefits of an indoor cycling studios are many: abundant bikes, complimentary cycling shoes, and a wide variety of classes. These studios also offer the latest stationary bikes and have the kind of amenities you'd expect from any upscale studio or gym.