Robin Miller's Zucchini, Mint, and Walnut Pesto
Beyond Basil: Zucchini, Mint, and Walnut Pesto
Traditional pesto, made with basil and pine nuts, is one of my favorite dishes of Summer, but a gal can cook outside the box, right? Pesto created with other nuts and herbs can be quite delish and often makes a great sauce not only for pasta but for grilled meat too. This recipe features mint and walnuts blended with zucchini, which works amazingly well as a thickening agent, is a new favorite of my family. Remember to file this recipe away for later in the Summer when you have a bumper crop of zucs and have already baked load upon loaf of zucchini bread.

Learn the details of this easy recipe when you continue reading.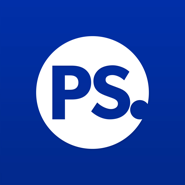 Chicken Breast with Zucchini, Walnut, and Mint Pesto
Ingredients
1/3 cup California walnuts, toasted
1 medium zucchini, cut into 2-inch pieces
1/2 cup fresh mint leaves
2 cloves garlic
2 tablespoons olive oil
3 – 4 tablespoons cold water
Salt and freshly ground black pepper
1 – 2 tablespoons vegetable oil, or additional olive oil, for cooking the chicken
4 boneless, skinless chicken breasts halves (about 5 ounces each)
Directions
To make the pesto, put the walnuts in a food processor and add the zucchini, mint, garlic, and olive oil. Process until smooth, scraping down the sides of the container once or twice. Add enough water to make a pesto that is just thick enough to spoon over the chicken, but not runny. Season with salt and pepper to taste and set aside.
Coat a stove-top grill pan or skillet with the vegetable oil or olive oil and preheat over medium-high heat. Season both sides of the chicken breasts with salt and pepper. Add the chicken to hot pan and cook 3- 4 minutes per side, until golden brown and cooked through; cut into a piece to be sure it is fully cooked. Transfer the chicken to warm plates, and spoon the pesto over just before serving.
Serves 4

Nutrition information per serving: 180 calories, 10g total fat, 2g saturated fat, 4g monounsaturated fat, 4g polyunsaturated fat, 45mg cholesterol, 221mg sodium, 1g total carbohydrate, 1g fiber, 20g protein
Information
Category

Main Dishes

Cuisine

Italian