Rosario Dawson Running Tips Interview
Rosario Dawson's Tips For the Reluctant Runner
Add actress Rosario Dawson to the list of celebrities who aren't fans of exercise. "I'm not a big workout kind of person," she told me at a recent Adidas Energy Boost event. But while she may not enjoy the idea of sweating it out, she knows it's just part of the job. I asked the self-described reluctant runner for her strategies to make running her "go-to" workout when she needs to get in shape. Read on for her tips.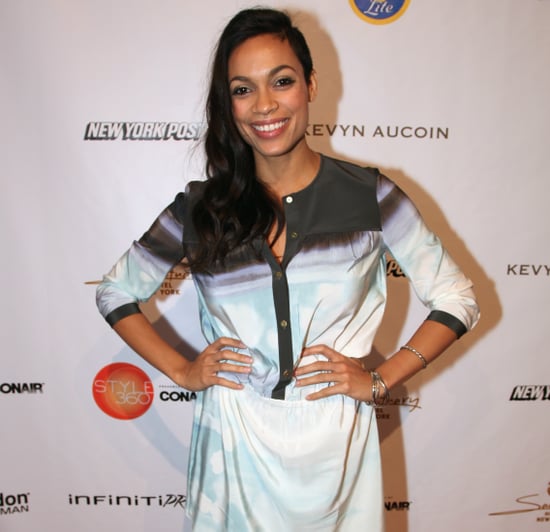 Focus on the results: Rosario's favorite form of exercise is Pilates, but running is an essential part of her fitness regimen, she says. "I don't love running but it is my go-to if I have to get fit for something. It's [also] really great for singing [because you] get your lungs expanding," she told me. Focusing on how running helps your body feel its best can be the motivation you need to stick to your routine.
Run when you travel: Throw a good sports bra and a pair of running shoes into your suitcase, Rosario says, and you're just about good to go. "I try to sneak in things because most of the time when I'm traveling I don't really have time to do anything," she says. That means walking "a lot," taking the stairs when she's going up to her hotel room, and running with a friend in the mornings.
Fuel right: It's important to eat the right types of food before a run, Rosario advises, in order to have an effective workout. "[When] you start running you have that immediate burst of energy, but then you hit a pocket," she says. "You want to be able to get to the zone when you're running so you need that energy [from food], which is that backup." Rosario recommends drinking water and eating a mix of carbs and protein at least 20 minutes before a run for sustained energy throughout your workout — and, she jokes, to avoid getting "hangry" during your run.