Round Yoga Mats
Spotted: Circular Yoga Mats
There was quite a stir at my restorative yoga class this weekend when a classmate unrolled a circular yoga mat. I'd never seen one and neither had our instructor, which led to a bit of show and tell before practice began.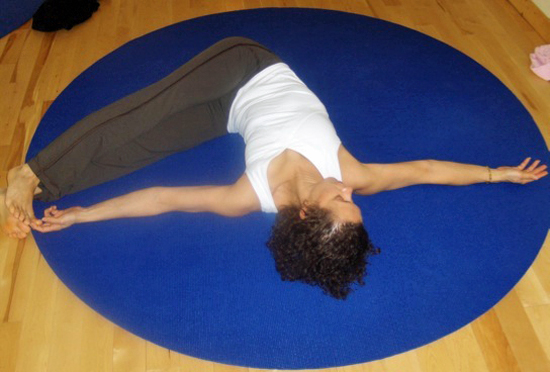 My classmate learned about the six-foot circular Mandala mat ($65) from her "mommy and me" yoga instructor. The extra room makes it easy for both her and her daughter to be on the mat together. She's come to like the round shape of the Mandala mat so much that she's been bringing it to her other classes, too. Doing yoga on the circular mat makes it easier to transition between poses, something that I witnessed firsthand. My classmate never had to change the placement of her mat, or position herself differently to avoid being on the floor. Because of this, she says that her practice seems to flow better since there are never any abrupt stops. She also appreciates that the circular shape means that her body is almost always in contact with the mat rather than the germy classroom floor.
I am certainly intrigued by the idea, and my only reservation is that the larger size might not always fit in a crowded classroom. Are you liking the round yoga mat?