Row Variation Exercises
Three Rowing Moves For Majorly Sculpted Arms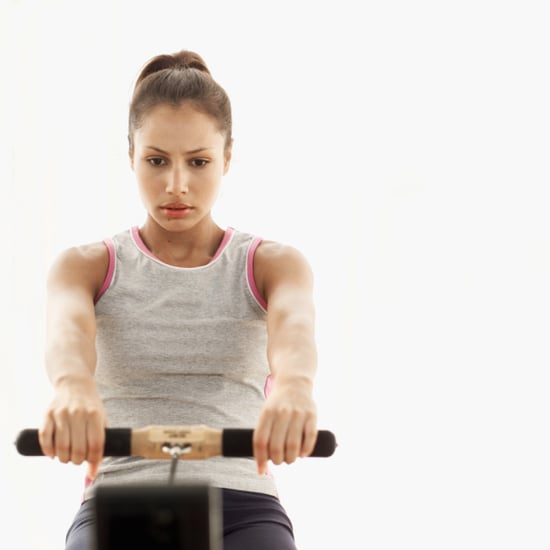 Showing off those shoulders this Summer? Then you'll want to add rowing to your routine. Rowing works your back, arms, and shoulders to have you looking sculpted and toned in your bikini. If you're looking to add another dimension to your routine, try these rowing options:
Bent over row: This variation works your back and triceps, and all you need is a weight bench or a chair and a dumbbell. While you're bent over, make sure you keep your back parallel with the floor, not rounded, so you don't experience back pain. Find out how to do the bent over row here.
Tipping row: Bent-over row too easy for you? Incorporate your lower body with this total-body rowing move. Use five-to-eight-pound dumbbells and alternate standing on one leg so you can work your core and lower body while you do the rowing exercise. Watch our video on how to do a tipping row here.
Rowing machine: Another way to multitask is to hop on the rowing machine the next time you're at the gym. The rowing machine is a great way to incorporate all-over muscle toning while also being an effective cardio option. But before you start, make sure you get the moves down with our guide on how to use the rowing machine correctly.