Runners Protect Themselves With Pepper Spray
Would You Carry Pepper Spray When Exercising Outside?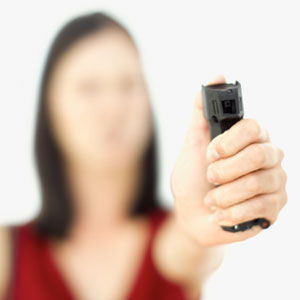 With Spring weather in full swing, I am loving being able to get out to go trail running. There's a pond near my house that's wooded all around it, and it's been a great place to run with my dog — until now. In the news, I just found out this week that a woman who was running there at four in the afternoon got assaulted. I was shocked, seeing as this is a family- and outdoor-enthusiast-friendly place. I usually run alone there and have always felt safe because I go when it's light out. But now, I'm not so sure after hearing this awful story. Someone recommended that I carry pepper spray and keep up with my solo runs. Would you?