Running Boredom Tips From Dean Karnazes
A Little Mileage Motivation From Ultramarathoner Dean Karnazes
When you're running over eight hours a day, you're bound to have a few boredom-beating tips. Ultramarathoner and Team ZICO athlete Dean Karnazes, who wrote a book about running 50 marathons in 50 days, knows just how to stay motivated mile after mile. We asked him for a few tips on how to stick to a running routine, especially if you're on a race-training plan. Here's how he stays excited for those intense runs day after day — his tricks will help you too!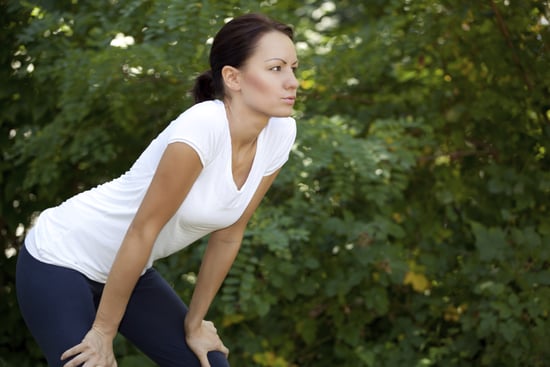 Don't just run: Dean says he "keeps it fresh" by cross-training with other workouts, including rock climbing, CrossFit, wind surfing, and mountain biking. Not only does mixing it up beat boredom, but it makes you a better runner as well. "Too many runners just run. They don't have good overall body strength, and they get injured because of that," he says.
Don't duplicate: Training for a race means a lot of running throughout the week. Stay motivated by choosing different routes often. "I never run the same route two days in a row. I have a variety of routes that I choose from," Dean says. If your running routes are feeling stale, get a new one with one of these ways to find a new running route.
Go hard, then easy: An easy run the day after a long run helps you recover faster, and it's also a good way to stay excited about racking up your weekly mileage. "If one day I go really really hard, the next day I'll go short and easy; it's so rewarding to think, 'Man, I'm so tired, but today I only have to run 10 miles, and it's an easy 10.'" His 10 miles may be the equivalent to your two miles, but framing it this way still can help you squeak past your weekly mileage goal.
Go on a runabout: If you're up for an ultramarathon-caliber challenge, do like Dean does: "I practice something I call a runabout," he says. "I put a credit card and my cell phone in my backpack and I just go on an eight-hour run. If I run by Peet's coffee and I feel like a latte I'll go get a latte, and then I'll just keep running. If I have to walk, I'll walk." While running all day might be extreme, taking a couple of hours to explore a new part of your town or city can make running even more fun.