Running Fewer Than 20 Miles a Week Helps You Live Longer
How Many Miles Do You Run Every Week?
If you're a runner, chances are you've tried to become better by upping your weekly mileage or by decreasing your mile times. But a recent study presented at the American College of Sports Medicine annual meeting has found that when it comes to your health, you may be better off going for a more moderate pace and number of miles.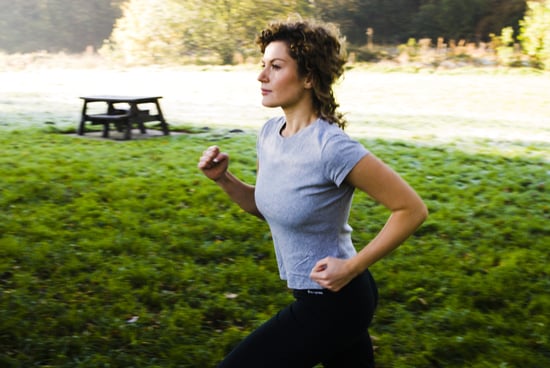 The study looked at 30 years of health records for about 14,000 people who identified as runners (from a larger pool of 52,000 people) and found that those who reported that they ran from one to 20 miles a week at a jogging pace — 10 or 11 minutes per mile — had a lower risk of dying than those who didn't run at all or those who ran much faster — around 8.5 minutes per mile — or who ran more than 20 miles a week.
Studies have previously shown that jogging can help you live a longer life, and this newest finding is a great reminder that more isn't always better. Of course, beating your pace or mileage is more than about health — it's also about beating your personal bests! Tell us: how many miles do you run every week?