Is Running a Marathon One of Your Fitness Goals?
Is Running a Marathon One of Your Goals?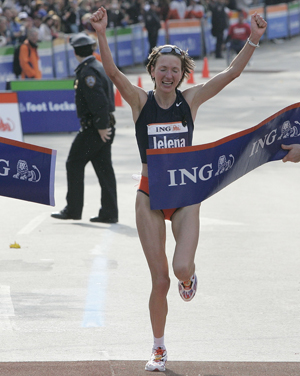 With the New York City Marathon happening this weekend, I've had running on the brain. Personally, I don't know that I'll ever compete in a marathon, but more and more of my friends are making a marathon one of their life goals. Two of my friends have given up smoking and are competing in shorter races to build up to a marathon. And there are a few gals at Sugar HQ who have their sights set on next year's San Francisco Marathon.
A marathon is nothing to joke about. The 26.2-mile course will test your determination, endurance, and physical capacity. It's also not something to do blindly. If you're thinking about competing in your first marathon, we recommend that you allow at least four months to train and build up the endurance and strength that is needed.
Are you 26.2 miles away from your first marathon or do you prefer cheering from the sidelines?