Ryan Kwanten Covers Men's Health: "I've Been Known to Turn Up Drunk at Triathlons and Do Very Well."
Ryan Kwanten Has Worked Out Drunk — Have You?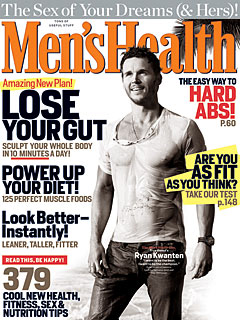 Forget Gatorade; when it comes to competing in triathlons, True Blood's Ryan Kwanten sometimes chooses to imbibe: "I've been known to turn up drunk at triathlons and do very well."
Perhaps it's not the best approach to fitness, but it didn't seem to hurt Ryan, who competed as a professional triathlete back home in Australia. The actor is on the November cover of Men's Health proving that a life filled with running, biking, and yoga certainly pays off.
Do you think the next new hire at your gym should be a bartender, or are you a teetotaler on the treadmill?