I'm not embarrassed to admit that I'm 100 percent a fair-weather runner. So when the warmer Spring weather finally blew through Vermont a few weeks ago, it totally inspired me to head outside and start trail running [1] again. I love the freedom of running free over roots and streams, trekking up actual hills [2] (it's way more fun than the treadmill incline!), watching my two dogs run alongside me, and feeling the wind and sun on my skin.
What I don't love is the very real fear that a bear could cross my path. I guess I'm living on the edge, though, as there have been several bear sightings in my neighborhood, but that hasn't stopped me! I can't let a little ol' bear (or a humongous, protective mama bear with bear cubs) scare me from getting in the runs I need for my mental health.
What I learned from a trail guide is that bears are scared of noise, and their tip was to sing while I run (uh, no thanks) or to listen to my music really loud. So instead of using headphones, I keep my phone on speaker, but I didn't want to bother with holding my phone in my hand. That's when I tried this new SPI running belt that has a built-in window [4] ($30). Here's what I love about it.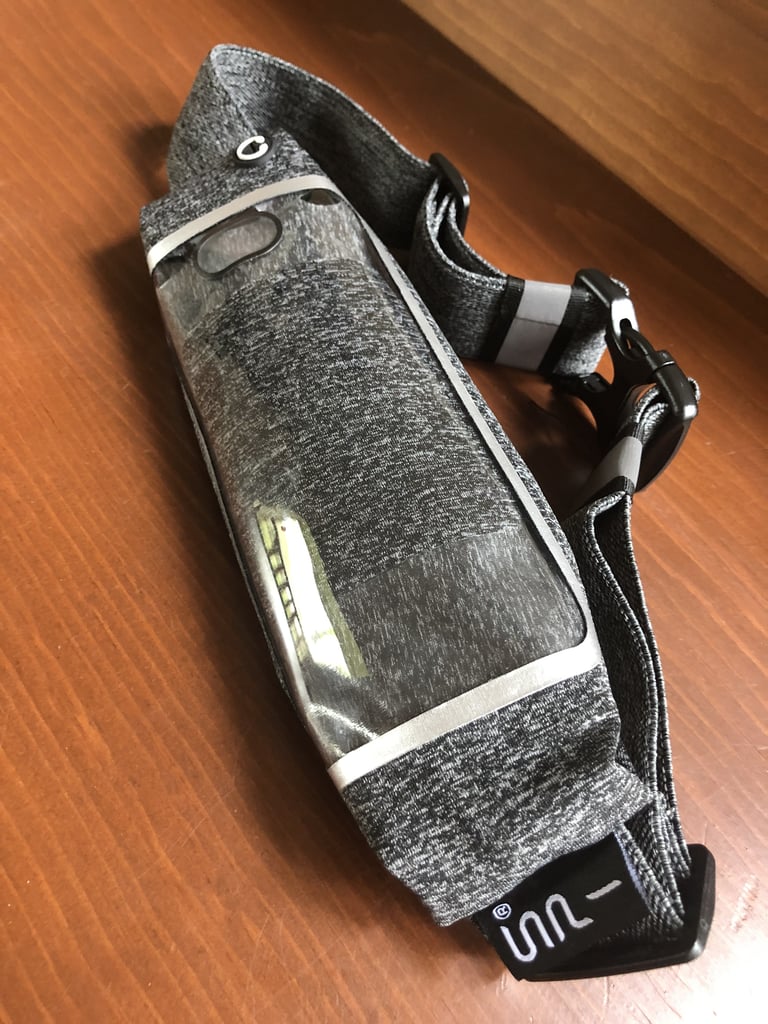 I love the clear plastic window that allows me to change my music, tap to a new podcast, or quickly pause the sound in case I hear a weird noise in order to scan check my surroundings (don't worry — most of the time, it's just my dogs barking after chipmunks!). I also love that I can check or send text messages or answer phone calls, all without having to stop and take my phone out of the case.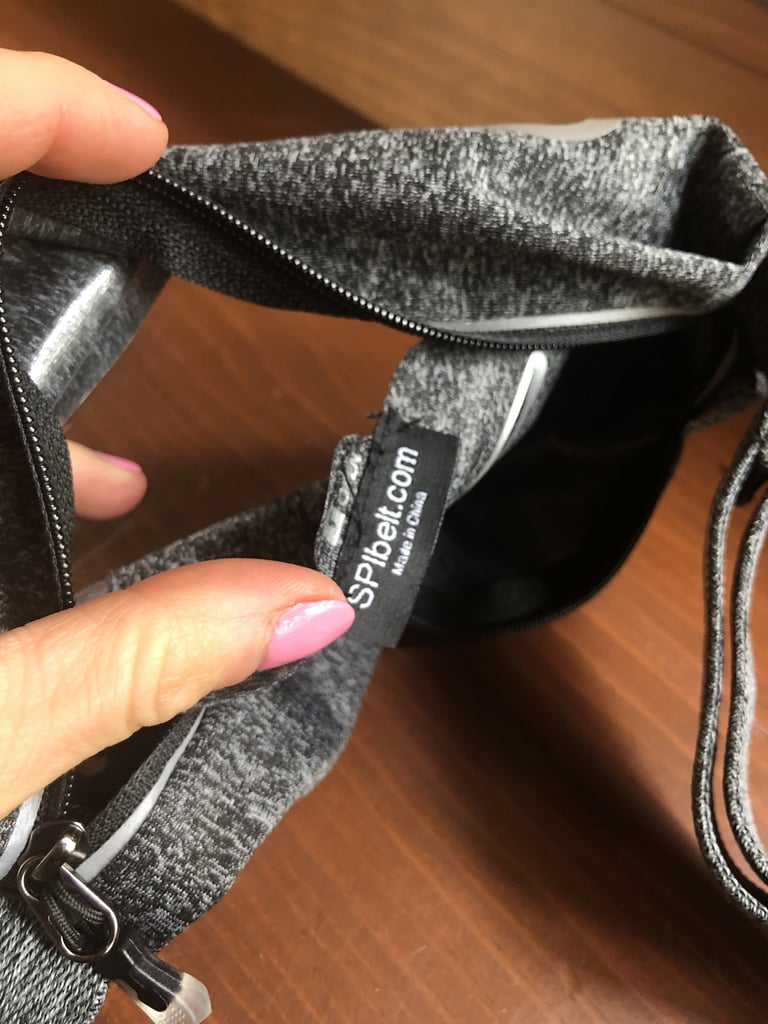 My phone slips in and out easily, but the separate pocket inside the larger pocket prevents my phone from slipping around.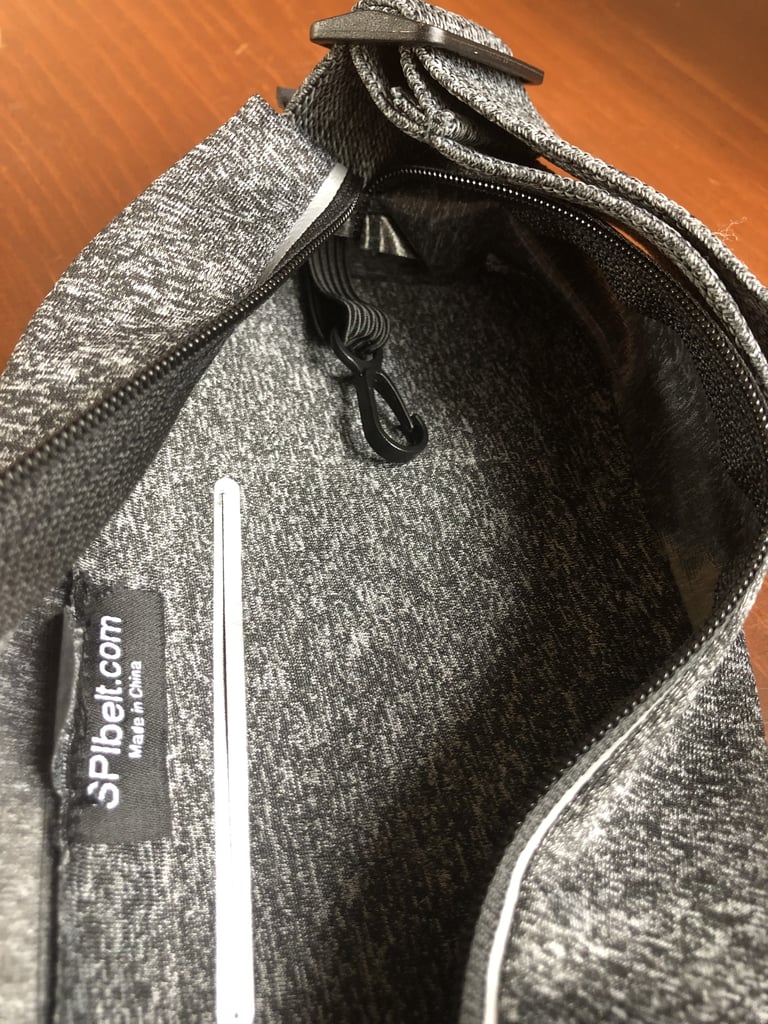 With my phone in the separate front compartment, this other pocket is large enough to hold an extra snack, tissues, or lip balm — perfect for longer runs. There's even a spot for a credit card and a hook for my keys. I always bring a house key so I can lock my front door when I leave.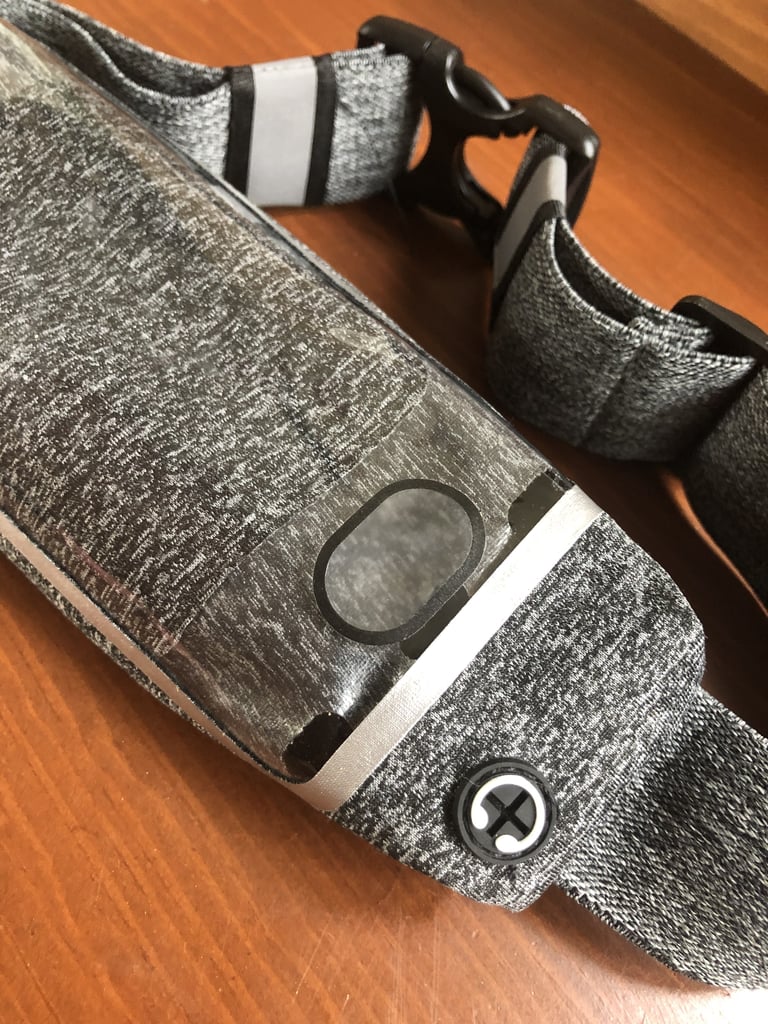 There's a hole for a headphone wire if you're going to be listening with cord headphones.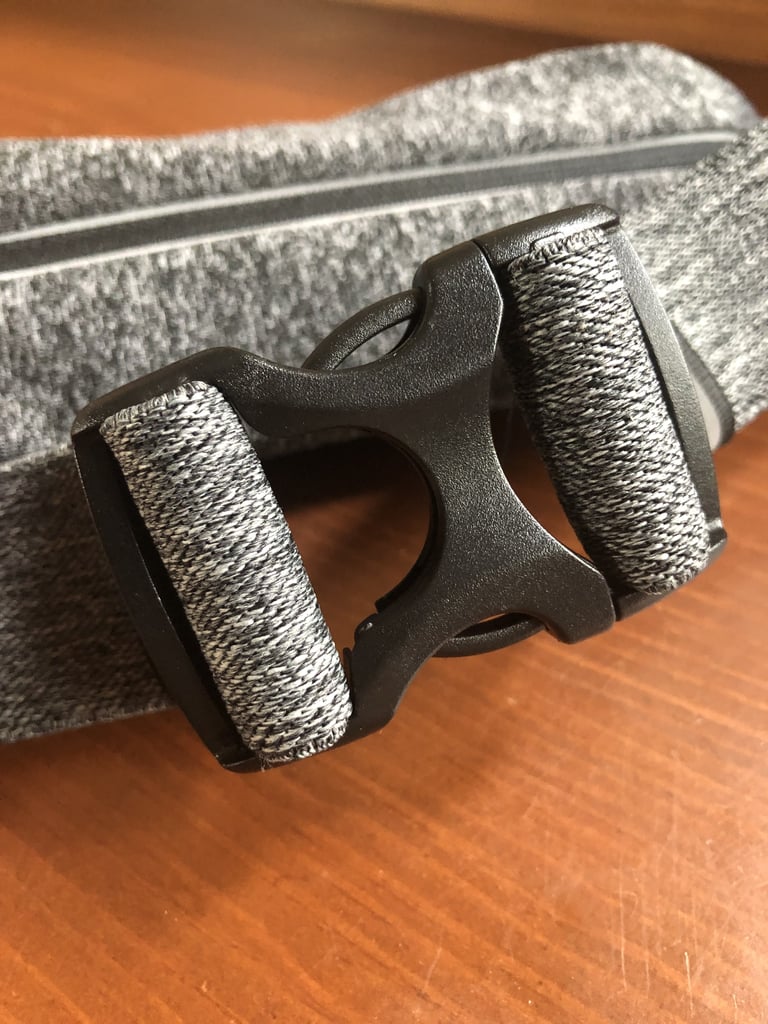 The clip makes it easy to put the belt on or take it off.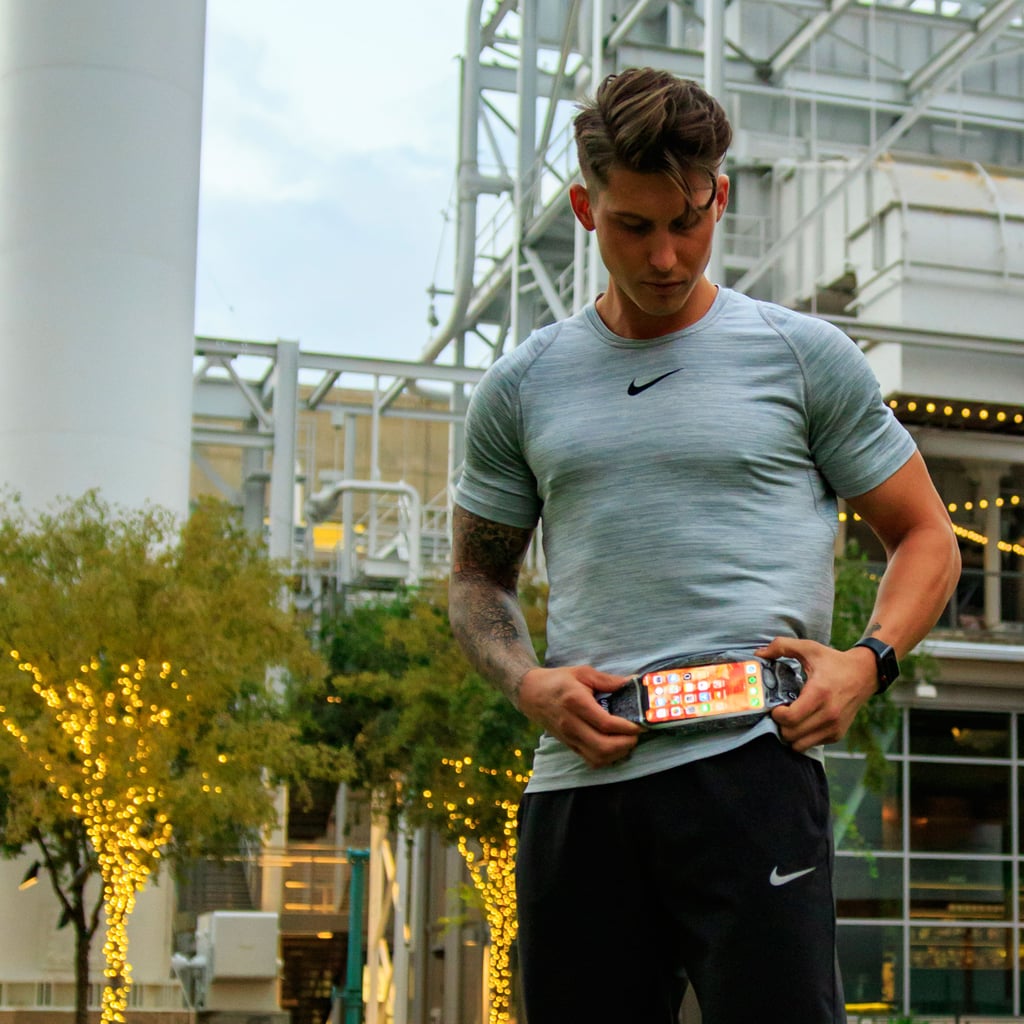 I'm not a fan of armbands because they tend to slip and feel tight and annoying when I run, so I love that this running belt stays comfortably on my waist. I like to spin the phone around so it sits on the right side of my lower back. When I want to access the smart-touch-compatible window, I just spin it around to the front.
Where to Buy the SPI Running Belt With Window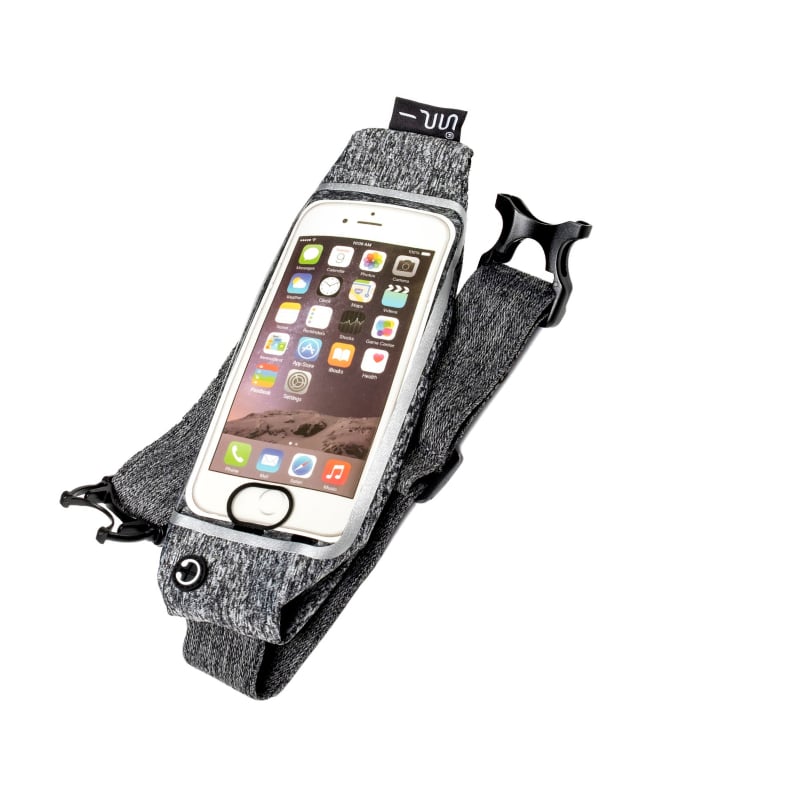 Buy the SPI Running Belt With Window [5] ($30) at SPIBelt.com [6].