Sarah Palin Hates the Photo of Her in Time Magazine's 100 Most Influential People
Do You Hate Seeing Recent Photos of Yourself?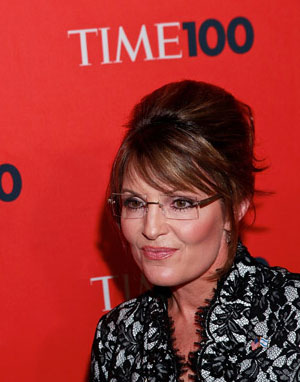 Former Republican Vice Presidential nominee Sarah Palin made it onto the list of Time's 100 Most Influential People, but she's not loving how she looks in the photo featured on the pages of the magazine. She told reporters, "I never like to see a picture of myself, to tell you the truth!"
Some people hate having their photo taken; it makes them feel self-conscious about their appearance. When in college and a bit heavier, seeing photos of myself reminded me how unhappy I was about my weight. On the other hand, if you're proud of your body, seeing your photo can give you a confidence boost. Whether I like photos of myself or not, I must admit they are effective visual motivation.
So tell me . . .