Schedule Workouts on a Calendar
Do You Put a Workout Schedule on Your Calendar?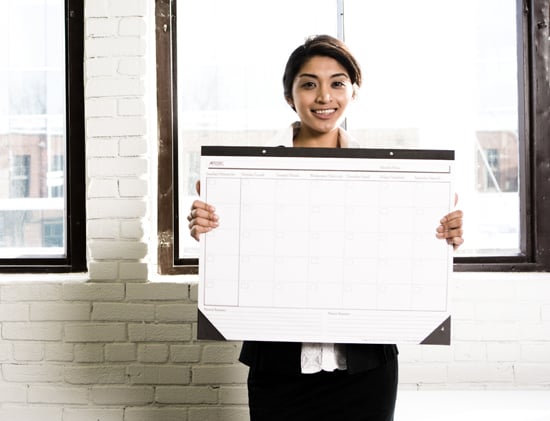 Work, school, social life, family — life gets busy, which, for some, means exercise gets put on the back burner. There are a lot of tricks and tips to squeezing workouts into busy days. From filling pockets of the day with short bursts of activity to turning a social outing into an active one, there's almost no valid excuse to not work out! But for people who need a little more organization in their lives (take me for example), a calendar is key to staying on track.
When planning out my week, I pencil in workouts the same way that I do meetings, happy hours, and other engagements — it's a surefire way that keeps me from double-booking. It also keeps me committed. Once a workout is on my calendar, it's hard for me to back out, especially if it's a fitness date with a friend — no one likes a flake!