The Secret to New York City's High Life Expectancy Rate
Why New Yorkers Live Longer Than the Rest of the US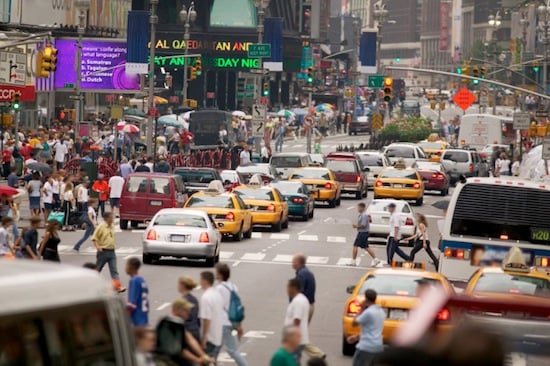 Well here's a new year's shocker for you — The Annual Summary of Vital Statistics has just announced that New York City has surpassed national figures with its all-time high life expectancy of 80.6 years. That's right, New Yorkers are living longer than ever before, and not only that, but they are living, on average, two years longer than the rest of the country. "By investing in health care and continuing to encourage more New Yorkers to take charge of their own health, we've experienced dramatic improvements in life expectancy," says Mayor Michael R. Bloomberg.
Here are the secrets behind New York City residents' longevity.
Since becoming the Mayor of New York, Mr. Bloomberg has made public health one of his top policy priorities and has executed high-profile campaigns and initiatives that include smoking prevention programs (making bars and restaurants smoke-free and offering free nicotine patches all); heart disease and cancer prevention and treatment programs which prioritize access to cancer screenings; he's expanded HIV testing and treatment (which resulted in a reduction of total deaths from H.I.V. and AIDS (the mortality rate from H.I.V. infection in 2010 fell by 11.3 percent since 2009); and he's made it a requirement for restaurant patrons to have access to calorie information.
With the high population and limited space, many New Yorkers forgo the use of cars and choose to walk everywhere instead. When Thomas Frieden, New York's commissioner of public health was asked back in 2007 why New Yorkers were increasingly getting healthier, he pointed to a plastic statuette that was from the American Podiatric Medical Association and Prevention magazine that was labeled "Best Walking City, 2006," stating that they had won it for a couple years in a row. We all know how good walking is for our health, but researchers claim that it's the walking pace New York residents maintain that has a surprising spillover effect on life spans.
Why else do you think New Yorkers are living longer?