Shawn Johnson Tweets About 2012 Olympics
How Shawn Johnson Motivates the US Women's Gymnastics Team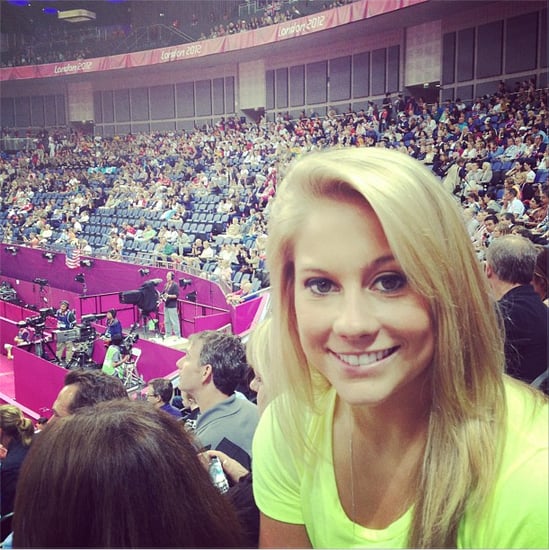 Shawn Johnson may have retired from gymnastics, but she's still taking part in all the fun. The gold-medal-winning athlete from the 2008 games in Beijing has been canvassing London as a Today show correspondent and Team USA's number one fan; here's how the bubbly personality (and future Dancing With the Stars All-Stars contestant) has been motivating her fellow gymnasts while live-tweeting their big events:
Words of encouragement for the USA women's gymnastics team as she live-tweeted the team finals competition on Tuesday: "These girls have glue on their feet!" she joked.
On watching the women's team win the all-around gold: "The moment they walked into the arena I thought, 'I'd love to be down there.' There's no better feeling than being part of a team. But I couldn't have been happier to watch them and support them and see their joy," Shawn blogged.
Read on for Shawn's tweets on today's women's gymnastics individual all-around results (which will air tonight in the US) after the break.
Shawn said she was "as proud as a big sister" of gold-medalist Gabby Douglas, who won first place in the individual all-around.
While Team USA's other all-around individual competitor, Aly Raisman, received the same score as bronze-medal winner Aliya Mustafina from Russia, rules prohibited her from also receiving a medal. Shawn said of the fourth-place finisher: "[Aly] earned her bronze medal . . . I don't care what they say. So proud."
Source: Instagram User shawnjohnson