Sheryl Crow Has a Non-Cancerous Brain Tumor
Sheryl Crow Says "Please Don't Worry About My Brain Tumor"
Sheryl Crow has a benign brain tumor, she announced in a recent interview. Sheryl told the Las Vegas Review Journal, "I haven't really talked about it. In November, I found out I have a brain tumor. But it's benign, so I don't have to worry about it." After worrying about memory loss — during a recent Florida performance, she forgot some of the lyrics to "Soak Up the Sun" — an MRI revealed the news.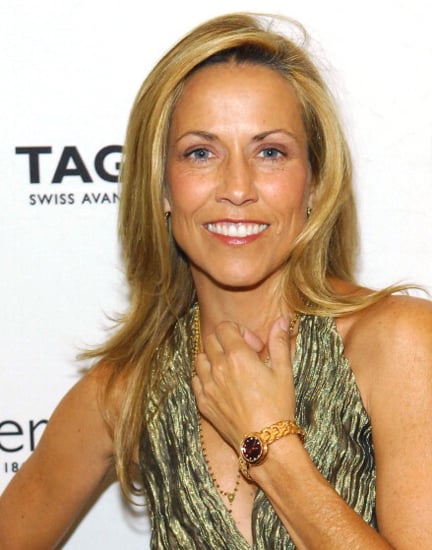 Even if benign, it can still be terrifying news to take in, especially knowing that this isn't her first brush with cancer. The upside is that this type of tumor typically doesn't require surgery. Sheryl assured fans on her Facebook page:
"Hey everyone — please don't worry about my "brain tumor," it's a non-cancerous growth. I know some folks can have problems with this kind of thing, but I want to assure everyone I'm OK. I'm feeling very healthy and happy, and having a great time on the road playing with my new band. I'm busy working on my next record too, which 'm very excited about . . . and I'll be on The Tony Awards this Sunday. Really appreciate everyone's love and concern, I feel so blessed to have the support of all my fans, but I'm good — really! Love, Sheryl
This is a good reminder to listen to our bodies and to not ignore little health issues or symptoms we're noticing. Whether you have a nagging pain in your belly, unusual bouts of dizziness, or you've discovered a tiny bump on your skin — whatever it is that has you worrying so much that you're losing sleep — take Sheryl's experience as a gentle push to take a break from your busy life and make an appointment with your doc to ease your anxiety.