Shopping For Running Shoes
How Much Dough Do You Drop For Sneakers?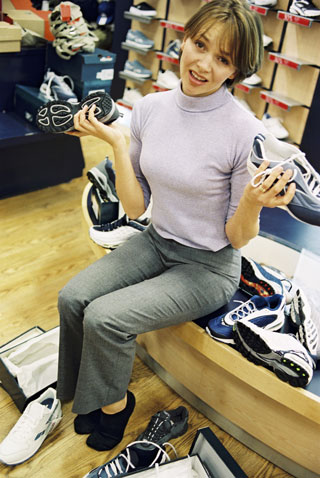 I believe that staying fit doesn't have to cost an arm and a leg, but I do take good care of my feet. I don't feel badly about laying down the cash for quality running shoes. When I start to feel pain in my knees, ankles, feet, or shins I know it is time to invest in a new pair of sneakers.
Whether you walk or run, if a good shoe is of utter importance, maybe you don't care about price. But not everyone's fitness budget always allows for full priced sneaks. So I'm wondering, when it comes to athletic footwear . . .