Short Lunch-Hour Treadmill Workouts
3 Short, Intense Treadmill Workouts For Your Lunch Hour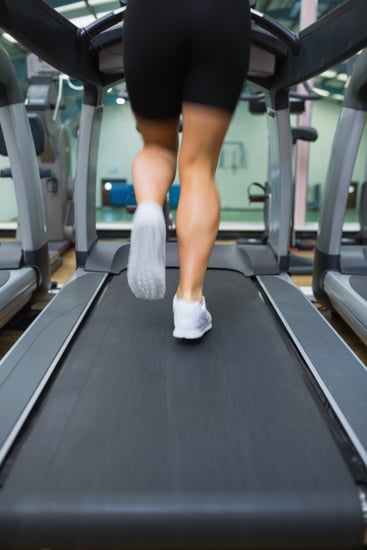 Sometimes, your lunch break is the only time you have to make it to the gym. But fitting in an intense run can be hard — after all, the pre- and post-workout prep can take out a big chunk of your lunch hour. Luckily, short runs don't have to be ineffective. Here are some short and sweet (and intense) treadmill workouts to do on your lunch hour, so you can get in, get out, and get back to work.
You can do anything for a minute: Intense intervals are the way to go if you want to maximize your short time on the treadmill. Use this minute-interval workout as a guide for your run; even if you can't fit in all 30 minutes, you can stop at 17 or 21 minutes for an effective workout.
Ramp it up: Adding speed and incline means you can burn almost 300 calories in just 20 minutes. These incline, interval, and speed workout ideas burn just as many calories as a steady-paced 30-minute run.
Just 15 minutes: Want something that raises your heart rate but doesn't leave you drenched in sweat? The 15-minute treadmill workout portion of our two-machine elliptical and treadmill workout will have you mostly jogging at a manageable pace, but with a few fast minute-long intervals thrown in the mix.