Should Athletes Who Fall Get a Medal?
Should Athletes Medal Even If They Fall?
While watching the figure skating events at this year's Winter games, a few friends mentioned that if a skater falls, they shouldn't medal. Many of them were pointing to Japan's Daisuke Takahashi, who skated his way into third place despite falling in his long program. Meanwhile, American Johnny Weir skated a flawless short and long program but ended up in sixth place.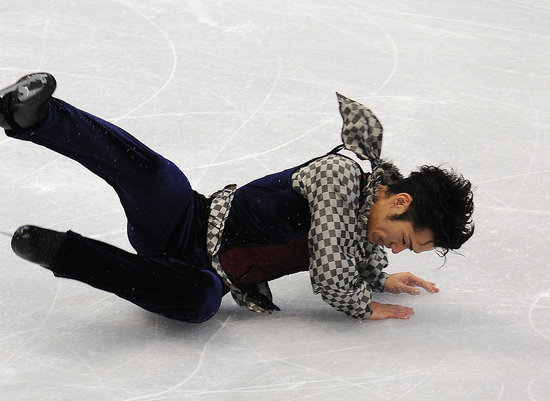 The idea of an athlete not winning a medal because of a fall is not a new sentiment, and is only one reason sports with judges are controversial. During the 2008 Summer games, China's Cheng Fei received bronze in the women's vault despite landing on her knees. Like Takahasi, many of Fei's competitors gave solid performances and stuck their landings. But what sets Fei and Takahasi apart is that their overall performances are much more difficult than their competitors who gave clean routines.
What do you think . . .