Should Ben & Jerry's Offer Vegan Alternatives?
Should Ben & Jerry's Offer a Vegan Line of Ice Cream?
Founded in Burlington, VA, the place where I was told on my first day at the University of Vermont that "there are more cows here than people," the famous Ben & Jerry's ice cream was started in 1977 by two guys in a renovated gas station. From the cups and cones the brand serves to t-shirts to the huge factory in Waterbury, VT, everything is covered with adorable cartoon cows, and B&J's pints of creamy ice cream filled with its signature chunks of chocolate, cake, and cookies are anything but dairy free.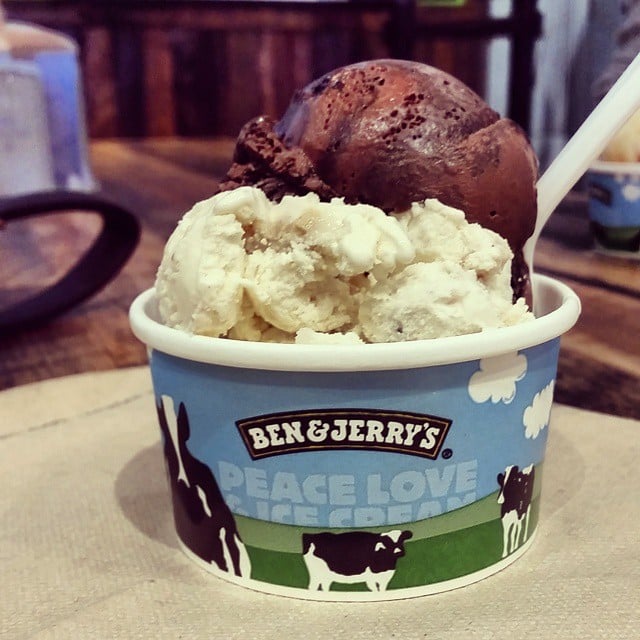 It's an ethical company, though, from its use of fair-trade ingredients and certified humanely raised eggs to its support of GMO labeling and Caring Dairy to its responsibly sourced packaging. So one couple, Jenny Foy and Doug Reed, can't believe Ben & Jerry's doesn't offer a vegan line of ice creams. While the company does have three fruity sorbets — come on! — those hardly compare to the decadently dreamy Cherry Garcia or Salted Caramel Blondie. Jenny and Doug have even started a petition to let Ben & Jerry's know they want nondairy options. Do you agree?
Source: Instagram user alicewilson