Should I Drink Juice or Eat Fruit?
Fruit vs. Juice For Weight Loss: When to Snack and When to Sip
Cold-pressed juice is all the rage these days. Articles, personal accounts, and certain documentaries have wowed us with stories of major weight loss and nutritional benefit resulting from an all-juice diet. While delicious, there's no hard scientific evidence that cold-pressed juice is actually good for weight loss.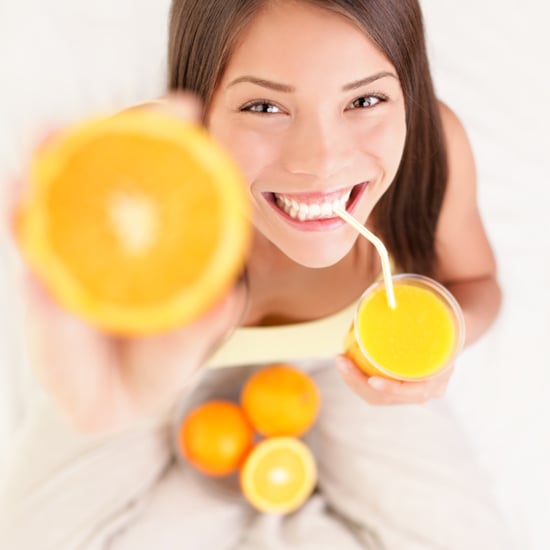 Chef Cheryl Forberg, RD and nutritionist for The Biggest Loser and Omni Hotels & Resorts, explains that cold-pressed juice might contain one or two oranges, but without any fiber, it "kicks up blood sugar very quickly, which will drop down again very quickly." Afterward, you're left as hungry as when you started. Instead, Cheryl suggests eating a whole piece of fruit with all the fiber intact. Your body will release blood sugar slowly, avoiding any sort of insulin spike, and you'll stay more satisfied for a longer period of time.
If you have a hard time eating all the fresh fruit and veggies your body needs, consider blending up greens alongside fruit in a healthy smoothie. You're not removing the pulp from the produce, but you're still breaking down your fruits and veggies into a sippable treat.