Should You Ice or Heat an Injury?
Recovery Rules: Should You Ice or Heat Your Injury?
There's a fine line when it comes to heating and icing an injury. While some injuries are acute (a sudden sprain or strain) and others chronic (often long-term as the result of overuse), there are specific ways to go about heating and icing for maximum recovery. If you aren't so sure when to grab the frozen peas or plug in the heating pad, use this guide during your rehab to keep you strong and performing at your best.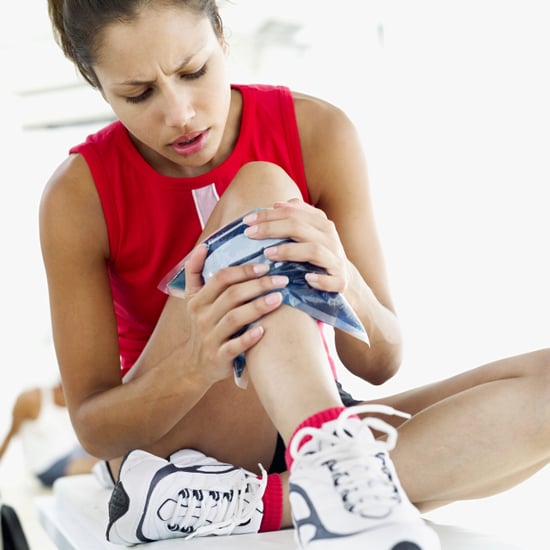 Heat is best when . . .
If you are stiff, sore, or have a chronic injury — bring on the heat! A heating pad or hot compress is ideal to relieve the aches and pains of overused muscles because it increases the elasticity of joint tissues and stimulates blood flow. About 20 minutes of heat also helps to loosen tissues and relax injured areas, meaning it's very beneficial before workouts that often irritate reoccurring injuries. One rule of thumb: do not heat a new injury! When an injury first occurs, swelling and inflammation are at their peak. Heat will only make this worse, causing the blood vessels to dilate. Only add heat once the injury has started to relax, which is usually after 48 hours.
Ice is best when . . .
Ice is best for immediate injuries and as a treatment in later rehabilitation. If you were just hurt in a workout, turn to ice to reduce the swelling and decrease the pain. Icing is also good for athletes with chronic injuries after a workout because it keeps inflammation at bay, preventing any overused muscles from acting up. If you're both icing and heating an injury, always end with ice. Since ice works to reduce the swelling, following it up with heat will counteract it, increasing blood flow and possible swelling. Don't ice for longer than 20 minutes (doing so can lead to frostbite), and never ice before a workout; this will only make your muscles stiff and vulnerable to injury.