Should You Wash Reusable Grocery Bags?
Here's a Reminder to Wash Those Reusable Grocery Bags
Reusable bags are great for the environment, but a new study has found that your stack of reusable grocery bags may be harboring high levels of bacteria if you're not careful.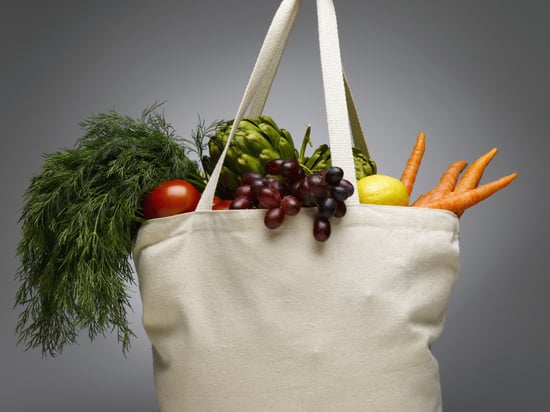 If you regularly haul raw meat, dirty vegetables, and cartons of milk from the supermarket, your reusable bags may be due for a cleaning. The study, published in Food Protection Trends, found that practically all bags tested contained large numbers of bacteria, including coliform bacteria in half of the bags tested and E. coli in eight percent. Much of these bacteria form when meat and dairy seep through their containers and contaminate bags, multiplying in warm environments.
Of course, not all bacteria are bad, but ingesting certain types (like E. coli) can lead to illness or even death. So make sure you keep your reusable bags clean. Wash your bags with soap and water, regularly toss machine-washable bags in your laundry, and use separate bags to carry raw meats.
Do you wash your reusable bags?