Shoulderstand Yoga Pose Will Wake You Up, Says Mandy Ingber
Afternoon Slump? Mandy Ingber's Pose to Wake You Up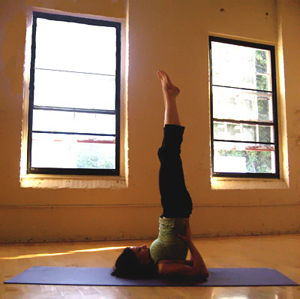 The dreaded afternoon slump is always a bummer. It can slow down productivity and leave you with little energy when the workday ends, which makes an evening session at the gym way less appealing.
Celeb yoga instructor Mandy Ingber tells Shape that Shoulderstand is the perfect mat cure for a tired body: "From this position you'll increase the blood flow to your brain, which will boost your energy."
Fit tip: make sure to come out of this pose slowly. If you stand up too quickly, you may get dizzy from all the blood that rushed to your brain during the pose.