Sienna Miller Thinks She's Out of Shape
Speak Up: Slender People Who Complain About Their Bodies
A good friend of mine is constantly saying that she needs to lose weight, although I think she looks great. She goes to the gym several times a week and it shows — she's toned and seems to be in the best shape of her life. Some of our friends get upset when she makes these kinds of comments. Since they've struggled with weight their entire lives, it bothers them when girls who are thinner than they are complain about their weight.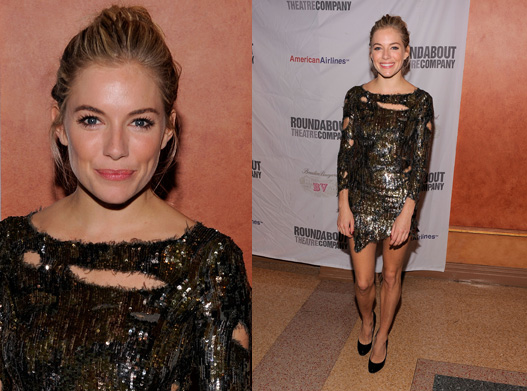 This week, actress Sienna Miller admitted in an interview that she's not into the gym and can't really stick to a diet. She also shared that she feels like she's getting "soft."
"I think I've reached an age now where it's time for me to start working out a bit. I can't get away with it any more. I used to be able to get away with it. I was quite firm and quite tiny and as I hit 25, things started to change. Now I'm noticing more changes. You know, a top and bare legs at the back is not a pretty sight! I'm lazy and if I wear clothes, it's hidden well."
I don't know about you, but when I saw those pictures of Sienna in a bikini earlier this week, I didn't see a girl who needed to hide her bare legs or who is out of shape — but I'm not terribly bothered that she said this, either. Everything is relative to our own experiences, and her comments don't reek of having poor self-esteem. I'm sure that the body that she has now doesn't feel the same to her as the one she had when she was 24.
What about you — how do you feel when people who are thin point out that they feel just the opposite?