Signs of Exercise Addiction
How to Tell If You're an Exercise Addict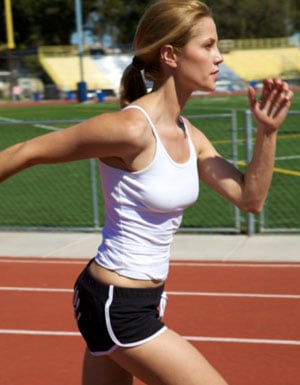 I've heard myself tell people, "I'm addicted to running," but really what I mean is I love it. I crave hitting the trails and pavement because of how good running makes me feel, both during and after a workout. I shouldn't throw my words around so lightly though, because exercise addiction is a real condition. There's a big difference between running complementing your life and running being your life.
Learn the signs of an exercise addiction when you read more.
The intensity, duration, and/or frequency of your workouts are above and beyond the recommended 30 minutes a day.
You're compulsive about getting in a workout, regardless of other commitments, the weather, or personal pains or injuries.
You're fanatical about keeping track of your progress (distance, calories burned, mileage, etc.) in an exercise journal, and are obsessive about meeting or exceeding goals that are often above your physical abilities.
You feel guilty or anxious when you miss a workout, and beat yourself up about it.
You constantly talk, read, research, and think about exercise.
There's nothing wrong with needing to go for a run or craving a good yoga session for your physical and emotional well-being, but when exercise begins to have negative effects on your spirit and your body, then it's time to get some help. Talk to your doctor, a personal trainer, a therapist, or a fellow exerciser if these signs sound familiar.