Signs You Have an Iron Deficiency
Do You Have an Iron Deficiency? Find Out Now
Having an iron deficiency is the most common nutritional deficiency in the United States. It's caused either by the body's increased need for more iron, not being able to absorb enough of it, or simply not getting the proper amounts of the nutrient in your diet. This common issue should not go unnoticed, especially since it can lead to anemia, a condition caused by having low levels of healthy red blood cells. Not feeling your best? See if you match any of the symptoms common with an iron deficiency; it might be time to call your doctor!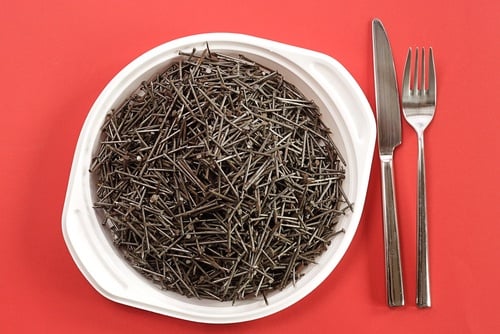 Symptoms of an iron deficiency include:
Fatigue: Feelings of exhaustion, especially with exerting the body.
Inability to focus: Decreased work and school performance.
Learning disabilities as a child: Low cognitive and social development.
Difficulty maintaining body temperature: Hot or cold temperature waves.
Decreased immune function: More prone to colds and illnesses.
Glossitis: An inflamed tongue.
If you suspect an iron deficiency, the only way to know is by a blood test. Contact your doctor to have them set one up, or, if you can't get to the doctor, make an appointment to donate blood. The center will do a quick finger prick test, and if your iron levels are up to par, they will allow you to donate. It's also important to include these low-calorie, iron-rich foods as a part of any healthy diet.