Six Running Skirts For Spring
Running Skirts Are Here to Stay
The expression "runs like a girl" may have been an insult, but no longer! Especially when you consider that the running skirt, which seemed like a passing trend, is here to stay. Running gear giants like Brooks and New Balance sell skirts side by side with running shorts. And if you don't like shorts, but hate overheating when out for a run, try a running skirt. They're cute, airy, and cover your behind a little bit more than shorty shorts.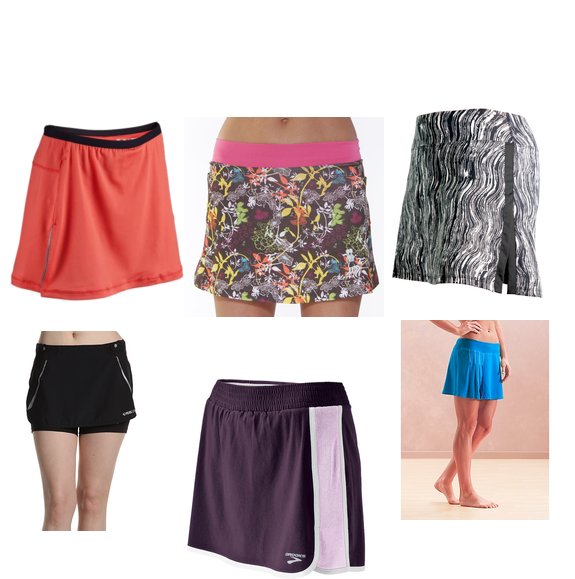 Skirts listed in clockwise order, starting at the top left: Bonita Skirt by New Balance ($42); ChocoFluers from RunningSkirts ($58); Gym Girl Ultra in Black Vinyl Print by Skirt Sports ($65); Second Wind from Athleta ($54); Epiphany Skort by Brooks ($36); Infinity Run Skirt from Pearl Izumi ($60).



All these skirts have built-in shorts, except the skirt by Pearl Izumi; it's convertible. The skirt snaps off the shorts, giving you two looks for the price of one!