Skinny Chef Cooking Tips
3 Skinny Chef Tips to Bring to the Kitchen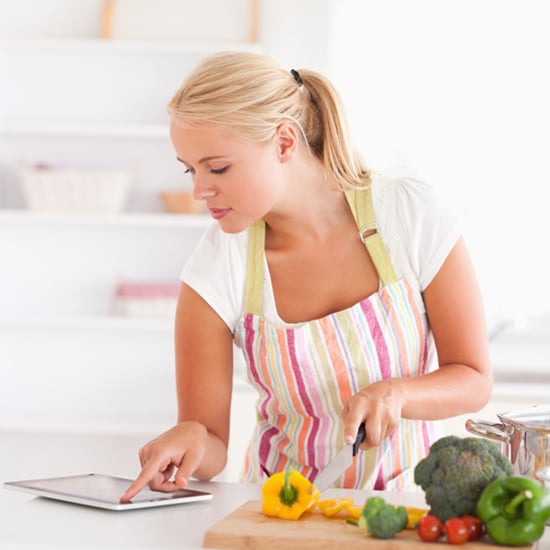 Jennifer Iserloh, aka the Skinny Chef, grew up in a big family that loved to eat. As an adult, she began to see her relatives suffering from weight-related health issues, and she knew it was time to make a healthy shift in her culinary endeavors. Her goal became clear: make healthy, delicious food while still maintaining the nostalgic flavors of her youth. She offers plenty of info and tasty recipes in her new ebook Healthy Cheats ($4), and these three top tips will help you channel your inner Skinny Chef today.
Eat more with superfoods: Like many health-conscious chefs, Jennifer believes in the benefits of superfoods. "They're low in calories; they're low in sugar; low in fat. Kale, broccoli, spinach, those are my top three; [they] not only add nutrition but they also bulk out the recipes so you get a bigger portion size of calories. Then you can top it off with less nutritional things." By taking this approach, you'll be less likely to feel deprived of the foods you love.
Make meat a condiment: Instead of treating meat as the entrée, Jennifer takes a different approach: "I see it [meat] more as a condiment or seasoning. If you want to have it, that's fine; have it in moderation. If you're doing a big kale salad, the main item on your plate is really a big plateful of spinach or chopped kale, and one slice of bacon per person is fine."
Calories count — sometimes: While Jennifer doesn't insist on keeping close tabs on every calorie eaten, she does recognize that it matters to some extent. "Unfortunately, when you eat out, especially if you're going the fast food route, you can sometimes get over 3,000 calories in one meal. When you cook at home, you're able to manage the calories without having to count them so strictly. I don't like the idea of people having to go crazy or be maniacal about counting; I want people to just enjoy their experience of cooking for themselves and eating delicious food."