Smoking Could Cost You a Job
Could Being a Smoker Keep You From Getting a Job?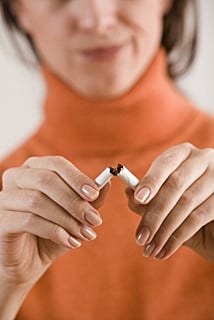 If you're planning to work in the medical profession, smoking could keep you from getting a job. For more and more hospitals and other health-focused businesses, not smoking at or near the workplace isn't enough; it could be a reason to deny applicants a job. The policies are an acknowledgment that prohibiting smoking on workplace grounds, offering incentives to quit, and even increasing health care premiums for smokers haven't been enough to keep people from smoking.
The screening for nicotine use is similar to the screening process for illegal drugs; urine tests are performed on applicants, and new employees who are caught smoking could face termination. But the practice is getting scrutiny from many, including, unlikely enough, anti-tobacco groups who say that it establishes a precedent of employers intruding into employees' private lives — for a habit that is legal.
Is this the next step in the trend toward strongly encouraging employees to improve their health situations? Healthier employees ultimately do cost insurance companies less money, so employers have a clear interest in employee health. But do employers — even in the health field — have a say in their employees' personal lives on this level? I'm torn; I don't smoke or support it, but I do respect the right to privacy, especially when the activity in question is legal. That said, I'm not sure I'd want my doctor, nurse, or other health professional to be a smoker. What do you think?