Smoking Killed Me: Albert Whittamore Posts Cigarette Warning as Dying Wish
Smoker's Dying Wish Granted: Morbid or Heroic?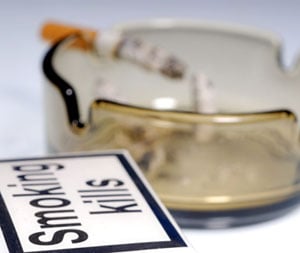 Albert "Dick" Whittamore started smoking when he was young, and before he died from battling cigarette-induced emphysema at age 85, he had one dying wish. He asked that the words "Smoking Killed Me" be placed on his grave and his hearse. This was his last-ditch effort to warn others of the dangers of cigarettes, so they could avoid the unnecessary suffering he went through from the illness that was caused by this unhealthy habit.
I was a little shocked to read about this at first, so tell me what do you think? Is Albert's request morbid or heroic?