Snack Attack: Nonfat Yogurt Dill Dip and Veggies
Celebrate all the delicious veggies being harvested with this creamy and refreshing yogurt dill dip. It's made with nonfat Greek yogurt so it's low in calories, high in protein, and has a tangy flavor that complements veggies beautifully.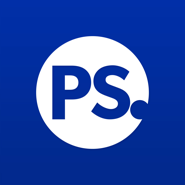 Recipe for Nonfat Yogurt Dill Dip
my own creation
Ingredients
6 ounces of nonfat plain Greek yogurt
1 tablespoon fresh dill, chopped
1 clove garlic, minced
1 tablespoon fresh lemon juice
Salt and pepper to taste
Directions
Mix all ingredients in a bowl and refrigerate for at least two hours.
Serve with chopped veggies or crackers.
Information
Category

Dips, Appetizers
Makes 6 two-tablespoon servings. Source: Calorie King