Snack Attack: Warm Apple Toast
If you're looking for a yummy snack idea that'll warm you up on a cold afternoon or satisfy your sweet tooth after dinner, you've got to make this delicious apple toast. Simple to make, you only need four ingredients.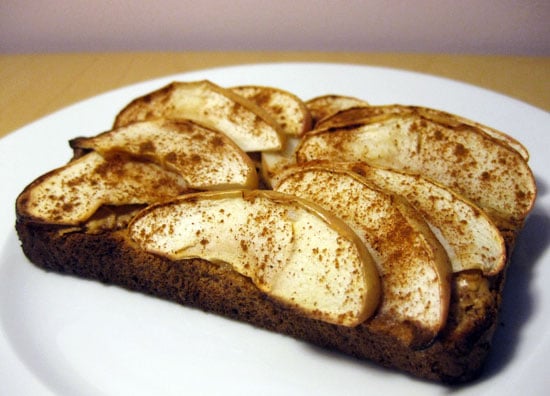 To learn how to create this easy recipe read more.
Ingredients:
1 slice whole wheat bread
1 tablespoon all natural peanut or almond butter
Half a medium apple, cored and sliced
Sprinkle of cinnamon


Preheat toaster oven to 350° F.
Smear the nut butter on the bread. Top with sliced apples and a sprinkle of cinnamon.
Bake for 10 minutes, or until the apples are slightly soft.
This easy snack contains: