Snack Tips For Weight Loss
3 Snack Tips For Faster Weight Loss
When 4 p.m. rolls around, it's not unusual to have a little something to hold you over until dinner. Although you're consuming calories, snacking can actually help you lose weight. It satiates your hunger, making you less likely to reach for high-calorie treats when you're beyond starving or to eat more at dinner than you normally would. Keep these snacking tips in mind to help you drop pounds even faster.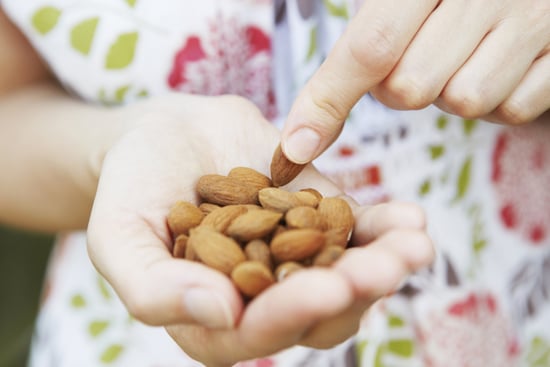 It's just a snack: Counting calories is no fun, but it's a must if you want to see results. Grabbing what you think is a snack-size portion such as a huge handful of trail mix, peanut butter on bread, or cheese and crackers can actually turn out to be way more calories than you need. Stick to 150-calorie snacks, and be sure to read labels — many bars contain well over 200 calories.
Choose wet: Dry snacks like granola bars and chips may be easy, but they tend to be calorie-dense. Make a habit of going for wet snacks like fresh fruits and veggies. The high water content packs fewer calories into bigger servings, which means you can nosh on a lot and feel full without consuming tons of calories.
The more fiber, the better: Aim for a snack that contains at least five grams of fiber to fill you up and keep that full feeling going strong until supper. Pears, figs, and cereal make great options.