Snacking in the Morning May Hurt Weight Loss
Quick Tip: Think Before You Snack in the Morning
The next time you reach for that midmorning snack after breakfast, think about it: are you really hungry? If the answer is no, that unneeded morning snack may be the reason why you're not losing weight, according to a new study.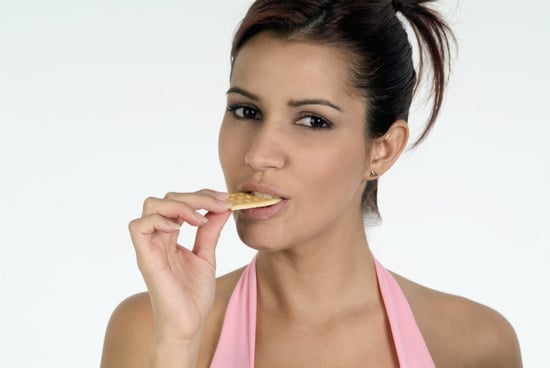 The study, published in the Journal of the American Dietetic Association, followed 123 overweight women on weight-loss plans and found that the women who ate a snack between breakfast and lunch lost seven percent of their body weight over a year, while those who didn't snack in the morning lost more — 11 percent of their body weight during the same time period.
The women who snacked in the morning, between 10:30 and 11:30 a.m., ended up snacking more frequently throughout the entire day. Researchers think that the morning snackers lost less weight because they were eating unneeded calories: reaching for a snack during the short time between breakfast and lunch could be motivated less by hunger and more by mindless eating and could be a sign of less healthy eating habits overall, they said.
Not all morning snacking is bad, especially if you are an early riser, since the amount of hours between your breakfast and lunch — or the fact that you had a light breakfast — may necessitate it. And snacking, in general, is a great tool for weight loss (read three healthy reasons to snack here). But the study shows how mindless eating and other bad eating habits can affect your bottom line when trying to lose weight. Here's a reminder: think before you reach for that handful of pretzels tomorrow morning!