Soda May Cause Cancer
Do Scary Health Findings Make You Give Up Soda?
If you're a diet or regular soda enthusiast, last week you may have noticed more worrisome news about the health effects of drinking soda. A watchdog group released a report saying that sodas like Coke and Pepsi contained high levels of the chemical 4-MI, which is used to make the "caramel coloring" in sodas, and which the watchdog group says can cause cancer.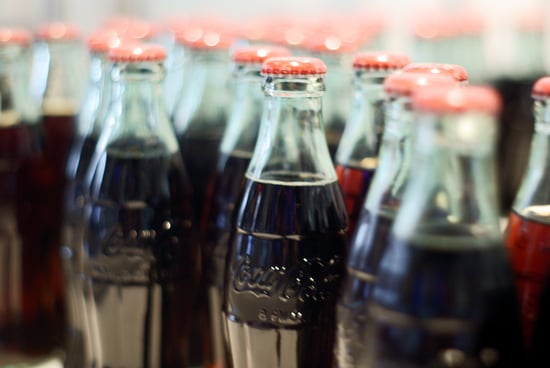 The controversial report led Coke and Pepsi to reduce the amount of 4-MI in their coloring late last week, lowering levels of the possibly carcinogenic chemical in their drinks. Since high levels of 4-MI have been linked to cancer in animal studies, the state of California recently added it to its list of unsafe chemicals. The soda companies faced having to label their products with a cancer warning if they hadn't decided to decrease the amount of 4-MI in their formulas.
This isn't the first time we've heard about the perils of pop. Studies have found that drinking soda can lead to osteoporosis, hypertension, and dental decay, among other conditions. And diet soda gets a bad rap, too, since studies have found that drinking it may lead to weight gain or stroke. With all of these findings, plus the new 4-MI news, will you be giving up the carbonated beverage for good?
Source: Flickr User alan.stoddard