Sony Pictures CEO Michael Lynton Urges Movie Theaters to Offer Healthy Snacks
Would You Buy Healthy Snacks at the Movies If They Were Available?
Popcorn, Jubees, and Icees may soon be sharing space with fruit, veggies, and whole grains at your local movie theater. An article at MSNBC reports that the head of Sony Pictures wants movie theaters to address America's obesity problem by selling healthier snacks. "I don't mean close the window for popcorn, soda and candy," said Sony CEO Michael Lynton at the annual ShoWest convention for theater owners. "Audiences love them and should always be able to buy them at your theaters."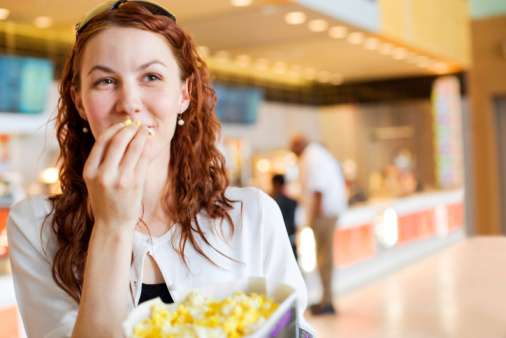 Lynton shared that in a Sony-conducted survey of 26 movie theaters, two-thirds of respondents would buy healthy snacks over junk food if they had the option. Some foods respondents would like to see are fruit cups, vegetables with dip, yogurt, granola bars, baked chips, and unbuttered, air-popped popcorn.
How about you . . .