SoulCycle Biking Playlist
Break a Sweat to Our 45-Minute SoulCycle Playlist!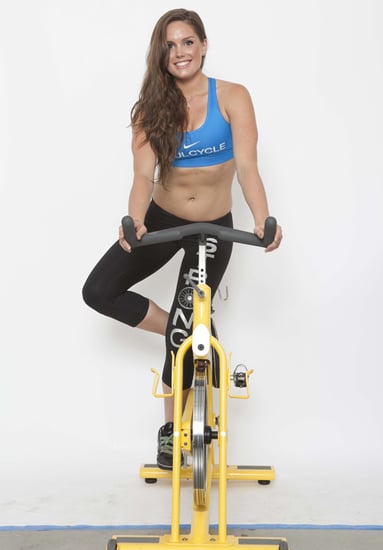 If you don't live near a SoulCycle studio, it's still possible to bring the spirit of this sweat-drenching cycling workout with you the next time you hit the gym. Lauren McHale, an instructor at SoulCycle Marin, is known for creating just the right tunes to inspire her students, and now she's doing the same for us! This 45-minute playlist will inspire you to knock out intervals, keep things steady, and even slow things down to a more meditative state. Whether you use it to run, cycle, or strength train, it will be hard to resist the urge to move when listening.
First, subscribe to the Spotify playlist, then keep reading to see Lauren's 45-minute cardio playlist!
This playlist starts with a steady warmup and finishes things off with a sprint to the finish line.
"Your Song (Blackmill Remix)" — Ellie Goulding
"Latch (feat. Sam Smith)" — Disclosure
"Bubble Butt (feat. Tyga, Bruno Mars, and Mystic)" — Major Lazer
"Fix Up, Look Sharp" — Dizzee Rascal
"Mr. Brightside" — The Killers
"Sweet Child O' Mine" — Guns N' Roses
"I Could Be the One (Didrick remix)" — Avicii & Nicky Romero
"Sofi Needs a Ladder" — Deadmau5
"Doin' It Right (feat. Panda Bear)" — Daft Punk
"Where Have You Been (Hector Fonseca remix)" — Rihanna
Remember, you will need to download the free Spotify software or app to listen to our playlists.