Spencer Pratt Is Crying Every Day From Doing Kundalini Yoga
Speak Up: Has Doing Yoga Made You More Emotional?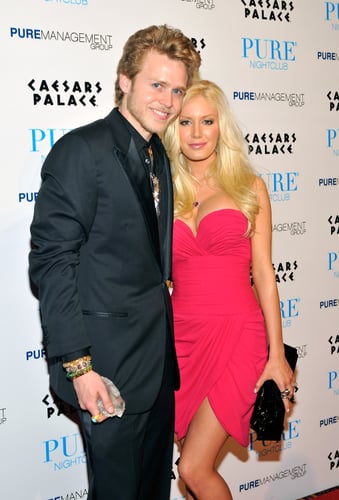 Stop the presses! Spencer Pratt  has traded in his bad boy image for prayer beads, crystals, and is joining his wife for some Kundalini yoga. Whether he's had a true Kundalini awakening is up for debate, but something is going on with his chakras — the once angry man has shared with the Twitterverse that he's crying every day.
"I have proven that Kundalini yoga taps your feminine power in your body because I find myself crying now at least once a day!"
While many people look to yoga as their mainstay exercise, the practice is rooted in the philosophical idea that our body movement, breathing, and meditative state can bring us closer to enlightenment. Compared to other practices, Kundalini does fall into the more spiritual realm of yoga and could explain why Spencer is crying so much. Kundalini is said to be untapped energy that sits at the base of our spine — the poses are done in conjunction with a specific breath to awaken the energy, which then rises upward through the body awakening the seven chakras.
I have several friends who say yoga has changed their lives for the better — they feel more open and vulnerable, have a new self awareness, and don't seem to sweat the small stuff. Although I'm dubious of anyone that shows up to a Las Vegas club holding onto a huge crystal (ahem, see picture . . .), I'm all for anyone using yoga to better themselves.
Have you also tapped into your emotional side since practicing yoga?