Spices to Curb Appetite
One Meal Away From a Hotter You . . .
This Summer, make swimsuit season even hotter with the addition of spice. It's true; spices curb your appetite, leading to a hotter you — no pun intended. According to Kate Geagan, MS, RD, author of Go Green, Get Lean, herbs and spices can play tricks on your sweet tooth. Adding a spicy combo to your meals expands your palette without extra calories. It may also decrease the amount of salt, fat, and sugar you use, keeping you satisfied without sacrificing flavor.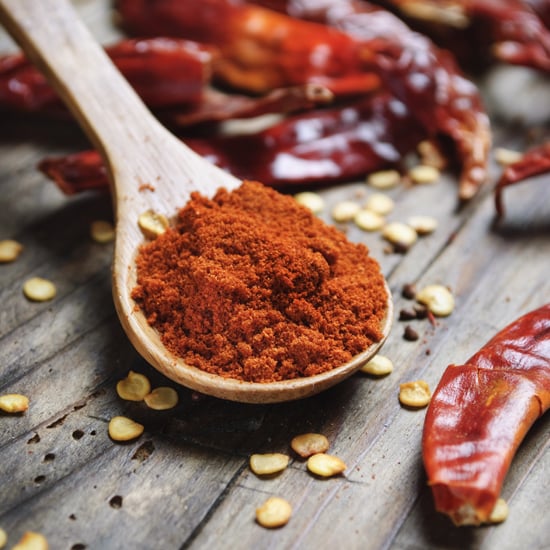 Take red chili peppers for example, research has found that sprinkling them on meals curbs your appetite because capsaicin — the heat factor — not only reduces hunger, it increases energy levels too. Try adding a spice rub to your meal's protein or a dash of cinnamon in your next cup of coffee. Because cravings are so overrated . . .