Split Your Multivitamin in Half to Reap the Most Benefits
Fit Tip: How to Squeeze More Out of Your Multivitamin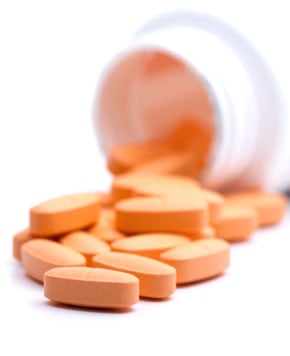 When it comes to taking a multivitamin on a daily basis, 56 percent of FitSugar readers are believers, while some take them occasionally to help supplement their diet or as a health insurance against colds and other viruses. For those that believe in the power of the vitamin, it is recommended that one should split it in half and take one portion in the morning and the rest in the evening. Doing this, Dr. Roizen of the Cleveland Clinic says, will maximize the benefits:
"You urinate out soluble vitamins in 12 to 16 hours, so this will keep the level in your body steady."
Seems like a pretty logical argument, but it makes me wonder why there's not a product on the market called, "Two-a-Day" so we can avoid that whole messy cutting bit. Will you give this tip a try?