Sports Movies and the Academy Award For Best Picture
And the Oscar Best Picture Award Goes to . . . Which Sports Movies
The Oscars are upon us, and there are 10 films nominated for best picture! One of them is a boxing movie, a genre Hollywood seems partial to. But two of our fave workouts, rock climbing and dance, have received nods from the Academy too. Pay tribute to some sweaty, sporty flicks and take this quiz to see if you know which movies walked home with the Oscar, were nominated, or given the cold shoulder by the Hollywood elite.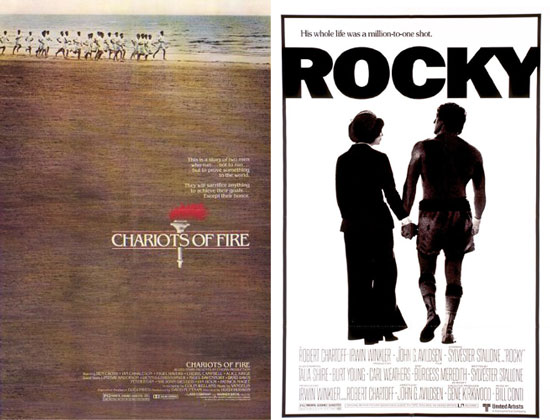 And the Oscar Best Picture Award Goes to . . . Which Sports Movies
T/F: Rocky was not only nominated but also won the Oscar for best picture in 1976.