Are Spray Tans Safe?
Spray Tans: A-OK or Stay Away?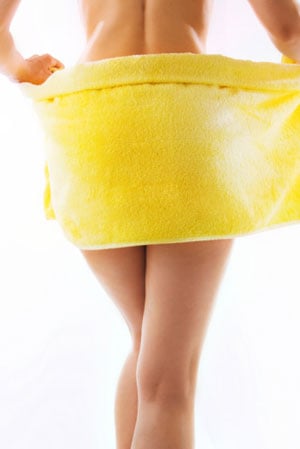 Baking in the sun or on a tanning bed is bad news for your skin. Since exposure to UV rays leads to wrinkles and skin cancer, many people are turning to spray tans instead. This UV-free alternative is meant to give your skin that kissed-by-the-sun glow. You stand in a booth as your skin is coated with a mist of sunless tanning solution. The active ingredient in most sunless tanning products is dihydroxyacetone (DHA), a chemical derived from glycerin. When applied to your body, the DHA reacts with the amino acids in the dead skin cells on the outer layers of your skin, temporarily producing a brown color that gradually fades within a week.
If you're wondering how safe spray tans are, keep reading.
The FDA regards DHA as safe for your skin because this chemical isn't absorbed by your skin, and it has no known toxicity. You just need to make sure that DHA doesn't get on your lips, in your eyes or nose, or that it's not inhaled. Remember that a spray tan will darken your skin, but it in no way protects it when you're outdoors. So before heading outside, be sure to apply a broad spectrum sunscreen that protects against both UVA and UVB rays.
Are you a fan of the spray-on tan?