Staying Fit in College
10 Healthy Perks I Miss From My College Days
School's out, and for many newly minted college grads, it's finally out for good. And while all of us college grads — recent or not so much — may remember the lack of sleep, the study session snack attacks, the constant eating out, and other memories of a not-so-fit past, there were also many healthy perks from being a college student. Here's a look at 10 fit and fun things I miss most about those years.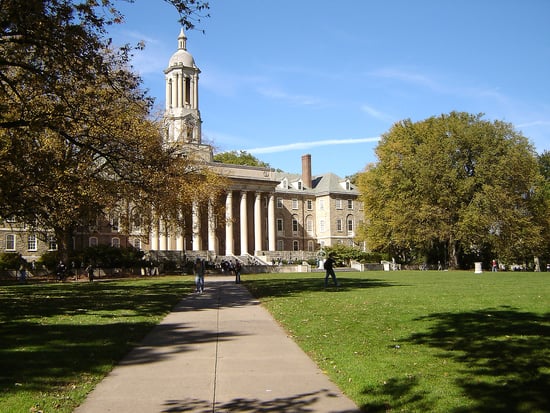 Workout buddies: For me, workout buddies are important to my gym routine: we motivate and hold each other accountable when anyone feels like canceling. And in college, it was hard to back out on a daily run when my workout buddy was just a few dorm rooms away.
Free use of the gym: I got my first taste of treadmills and weight rooms at the sports center at my university, which brings me to another reason why workout buddies are a necessity — they can show you how to work the equipment so you don't feel embarrassed about screwing up.
Health clinic: I loved that my university's health clinic was close, had flexible hours, and that it had an ask-a-nurse hotline for those somewhat-emergency situations.
Dining hall options: Sure, who needs oatmeal when there's a make-your-own-waffle machine, but if I was feeling healthy, the dining halls had a good selection of cereals, yogurt, and fruit so I could be smart about what to eat.
Read on for five more healthy perks from college.
Amazing tracks: Sometimes my friend and I would jog up a hill to one of my school's 400-meter tracks. Having access to an uncrowded track with an amazing view made the arduous run up to it (almost) worth it.
Olympic-sized swimming pools: Need I say more?
Free time: Remember when you could enjoy the sunshine outside on a random Monday afternoon? Having free time during the day meant that I could go for a jog or just leisurely enjoy the fresh air.
Campus treks: My college campus was large, and many times that meant rushing from one class to the next. All that huffing and puffing across campus was annoying, but great toning and cardio exercise.
Green spaces: There's nothing more college-y than lounging on the commons and playing a game of Frisbee or throwing a football, and it helped keep me fit as well.
PE classes for credit: If I felt like trying something new, from African dancing to jujitsu, I could enjoy a semester-long experience as part of my tuition.
What fitness perks do you miss most about college?
Source: Flickr User anne.oeldorfhirsch