Sticking to a Fitness Routine During the Holidays
Do You Stick to Your Normal Fitness Routine Over the Holidays?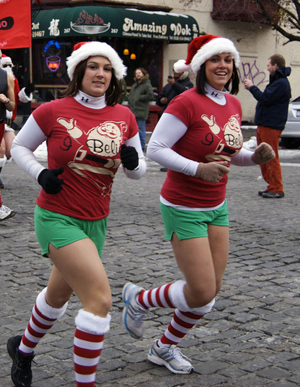 It's starting to feel pretty festive at Sugar HQ: holiday parties are underway, travel plans are in the works, and don't even get me started about the food! With all the festivities happening, and gift shopping taking up even more of our free time, it can be difficult to stick to a normal fitness routine. But, the irony is that exercise is the perfect way to round out the stress and extra calories that come along with the holidays.
Confession: my fitness routine has been wonky since Thanksgiving. I'm hitting the gym at odd times and my eating habits are up and down depending on the event. I want to know — are you on the same roller coaster ride as I am this holiday season?
Source: Flickr User albany_tim