Digestive woes? It may be time to up the probiotics in your diet. Probiotics have been shown to help decrease the number of bad bacteria in your digestive track, which can help decrease gastrointestinal issues while also preventing urinary tract infections. While supplements are always an option, a tastier way to get this healthy bacteria is to chow down on foods that naturally contain probiotics. You can make your own yogurt or brew kombucha at home, but sometimes there just isn't the time! Learn about the probiotic-rich foods we can't get enough of plus our favorite store-bought brands to try out.
Photo: Lizzie Fuhr
Full-Fat Yogurt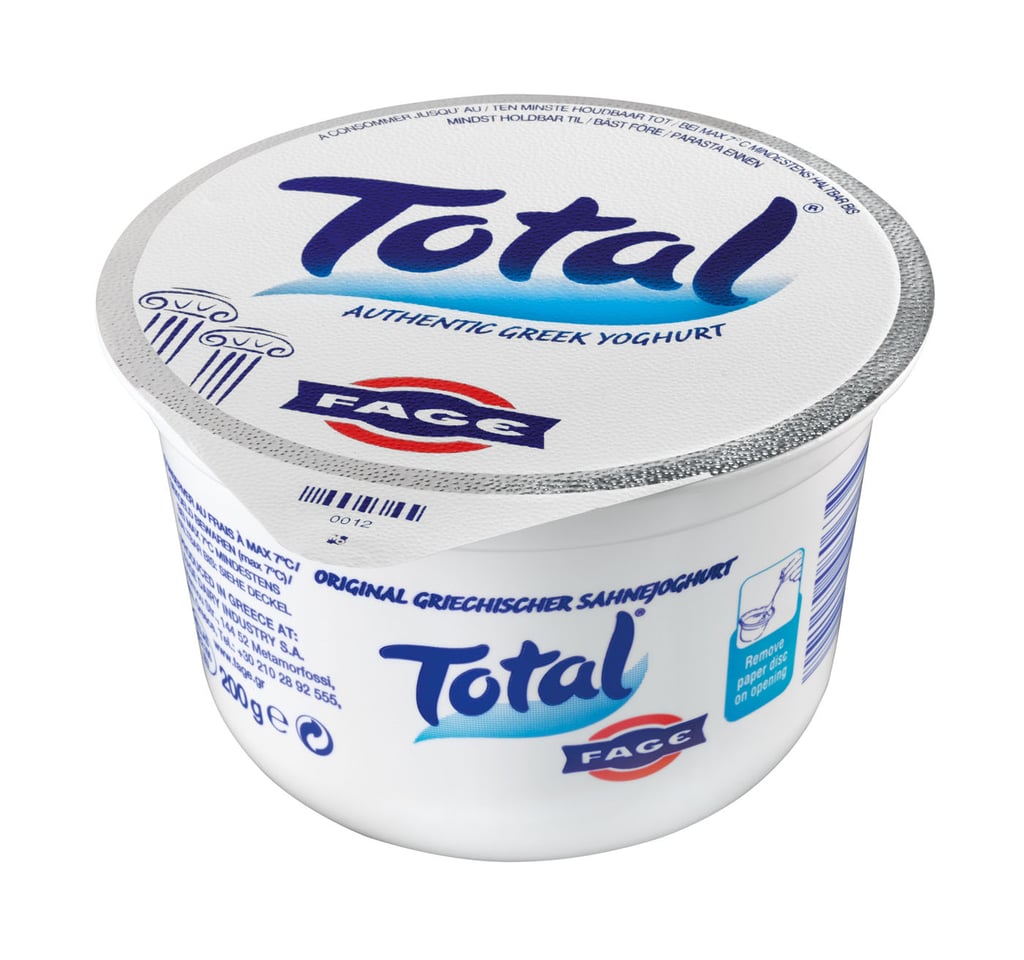 The most common place where people reap the benefits of probiotics is yogurt. While it only has a few strains of healthy bacteria for your belly, it is a great way to support your digestive system — but not all yogurt is created equal.
What to look for: For the highest probiotic content, look for full-fat, organic, and plain yogurts that don't have any flavors or sugars added to the mix. Fage Total Classic [1] is the perfect pick for your probiotic needs. If you've been snacking on low-fat yogurt in the past, enjoy some of this yogurt with a little fresh fruit on the side; it will feel like a rich, luxurious dessert.
Sour Pickles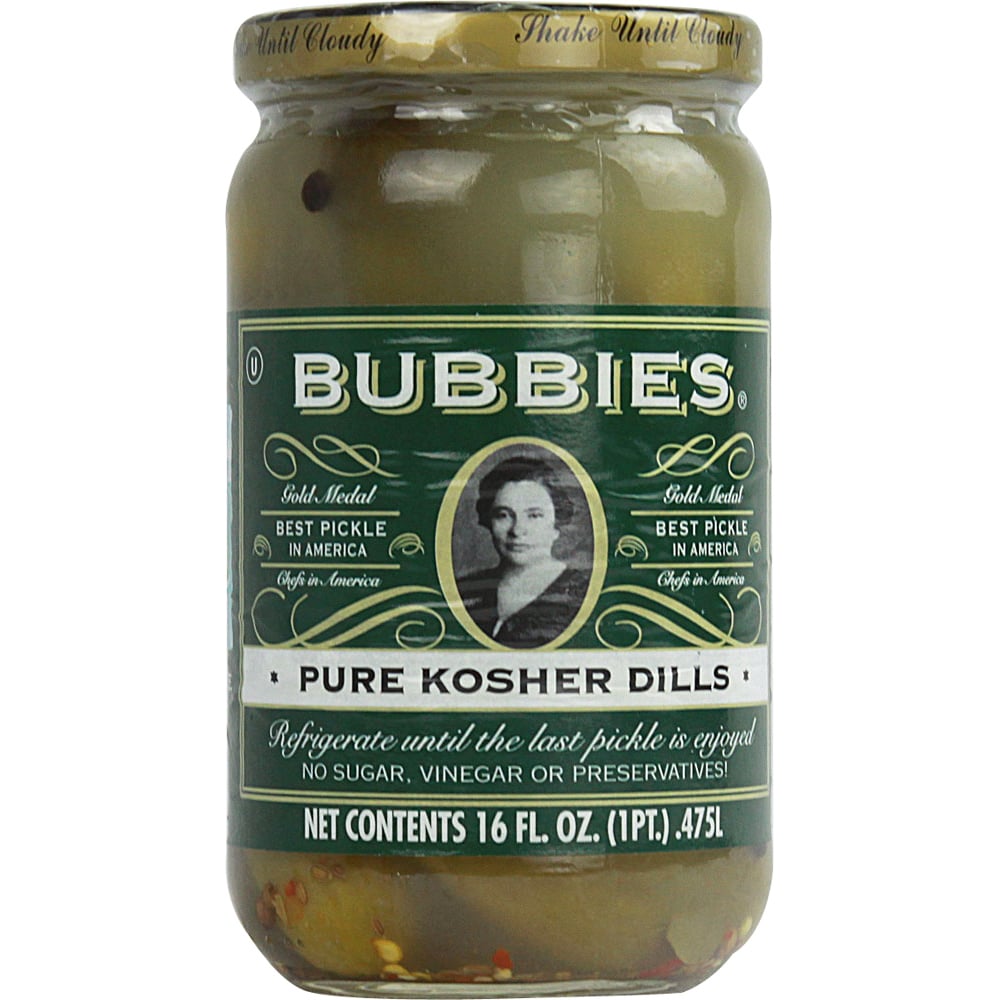 For folks brand-new to fermented foods, sour pickles are a great way to incorporate the benefits of probiotic foods into your diet. Tangy and delicious, sour pickles are great to snack on by themselves or as an extraspecial condiment on your favorite sandwich.
What to look for: Naturally fermented pickles have the highest levels of probiotics. Look for brands that have no vinegar and no sugar added. Sonoma Brinery Pickles [2] are my absolute favorite, but if they're not available near you (yet!), look for Bubbies Pickles [3] at your Whole Foods, or you can order them online [4].
Kombucha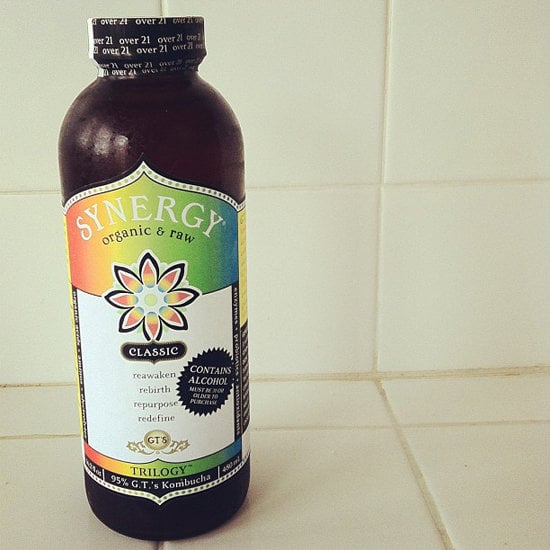 You've probably seen kombucha on the shelves of your favorite health food stores, but you might not know exactly where kombucha comes from. Often referred to as a mushroom, kombucha is actually a symbiosis of bacteria and yeast. After sugar and tea are added to the kombucha starter, a fermentation process results in an effervescent tea that is rich in B vitamins and probiotics that help energize and detox your body. In addition to probiotics, kombucha is also a source of prebiotics, which help fuel the growth of healthy microorganisms in your digestive track.
What to look for: We're big fans of Live Kombucha [5] in the office these days, but I've been sipping on GT's Kombucha Synergy Trilogy [6] (a blend of raspberry, lemon, and ginger) for years. I can't get enough of its tart flavor or how amazing I feel after I drink it.
Photo: Lizzie Fuhr
Kimchi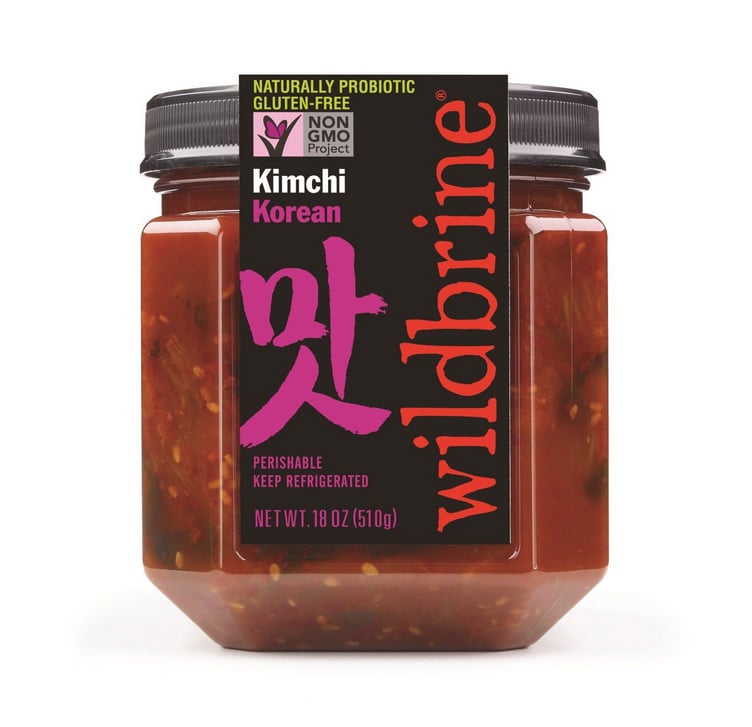 Superspicy kimchi is loaded with vitamins A, B, and C, and it's also high in lactobacilli. Made primarily from fermented cabbage, kimchi is delicious in rice dishes, on top of soba noodles, or even with your morning eggs.
What to look for: Look for organic brands with only a few ingredients. Most bottled kimchis are rich in probiotics, but I'm a huge fan of Wildbrine's Korean kimchi [7] that's available at health food stores all over the country.
Unpasteruized Miso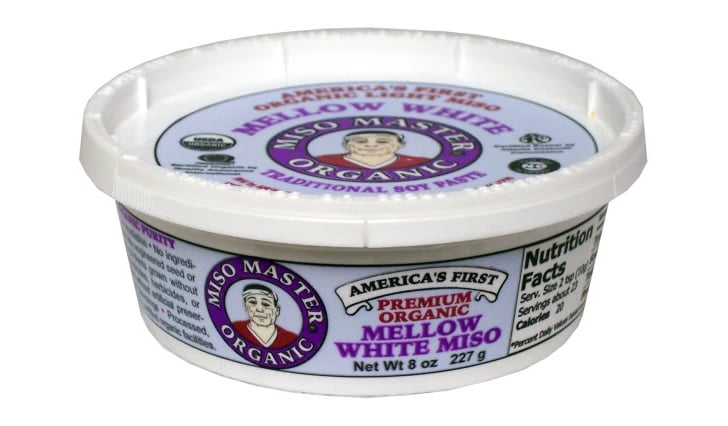 A staple in Japanese cuisine, miso is rich in the "good" bacteria lactobacillus acidophilus. But f you want the highest probiotic content out there, the prepackaged packets of soup from the grocery store just won't do.
What to look for: Look for unpasteurized miso that has the "live" cultures you want in your diet, since unpastuerized miso doesn't offer all the same healthy benefits. Miso Master [8] is a line of fresh, unpasteurized products that you can order online or find at your health food store. Use it to season your favorite veggies, blend into a salad dressing, or warm up with a cup of homemade miso soup [9] at home.
Grassfed Butter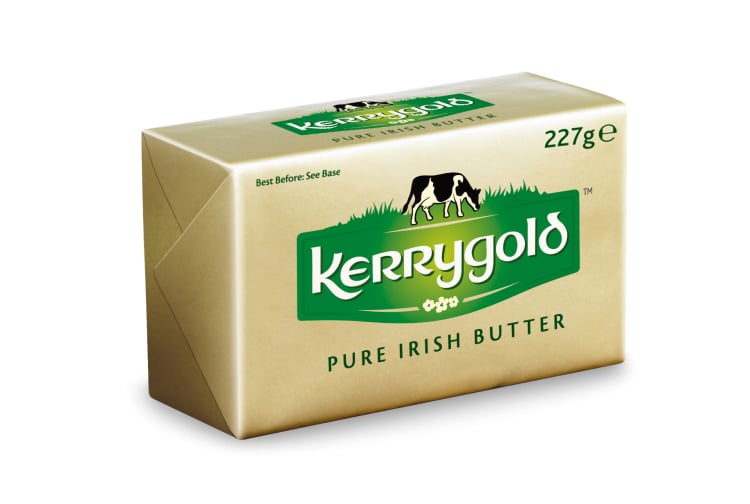 You might be surprised to see butter on our list of healthy foods, but in moderation, probiotic-rich grassfed butter is full of benefits for your bod. In addition to its high probiotic content, grassfed butter is also high in carotene and vitamin A. And it doesn't hurt that it's creamy, rich, and absolutely delicious — just remember that a little goes a long way!
What to look for: If you want the highest probiotic content possible, go straight to the source, and find local purveyors of raw grassfed butter in your area. However, there are plenty of brands on the market that aren't raw but are grassfed. Kerrygold [10] is easy to find nationwide and not too expensive!