Strength Training Playlist
Get Lifted With a Playlist For Strength Training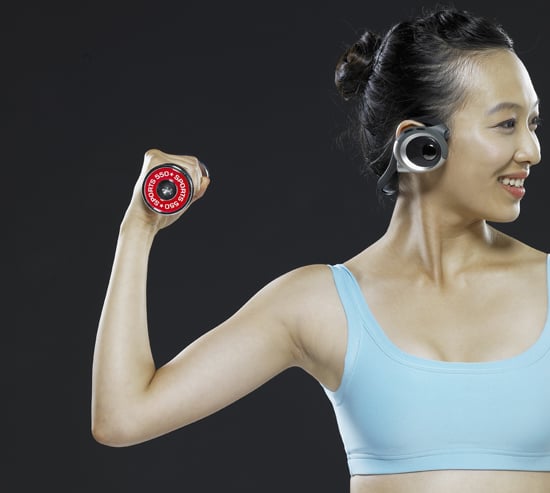 Most people rely on music for a run or elliptical workout, but skip the tunes when it comes to weight lifting. Plug into this strength training playlist to keep you motivated and moving at a consistent pace. Each song is 90 to 100 bpm, the perfect speed to help you achieve controlled reps and not rush through your workout. Subscribe to the Spotify playlist, then keep reading for the full list of tracks.
"Concrete Schoolyard" — Jurassic 5
"Ride On/Right On" — Phosphorescent
"Gold Digger" — Kanye West featuring Jamie Foxx
"Hurricane Drunk" — Florence + The Machine
"Finale" — Madeon
"California Soul" — Marlena Shaw
"Hello Operator" — The White Stripes
"Kick, Push" — Lupe Fiasco
"Diamonds" — Rihanna
"Swing Tree" — Discovery
"Under the Sheets" — Ellie Goulding
"Can't Stop" — Red Hot Chili Peppers


If this mix isn't your pace, check out all our workout playlists here to find something that works.
Remember, you will need to download the free Spotify software or app to listen to our playlists.